Take Care of Your Heart (Enhanced)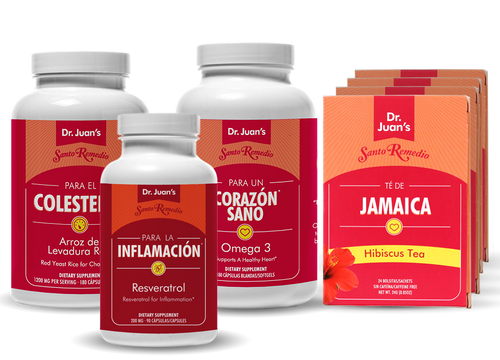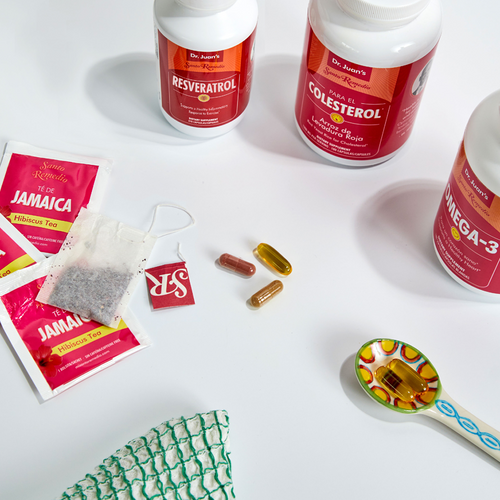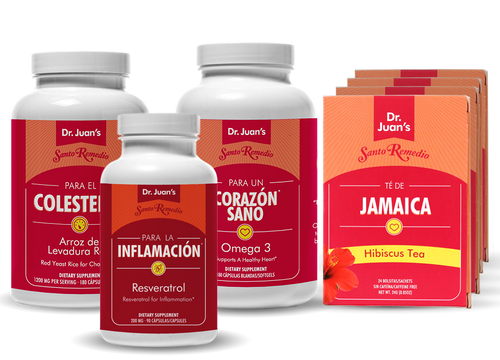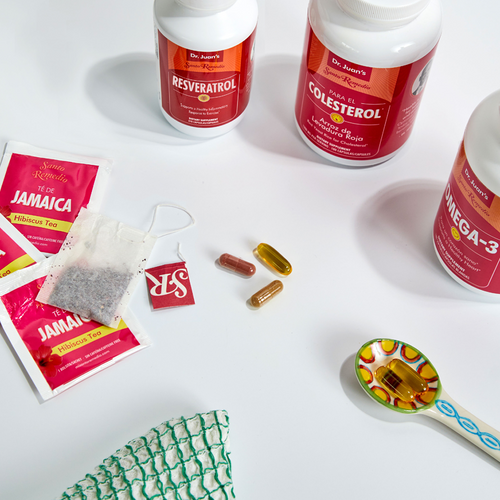 Take Care of Your Heart (Enhanced)
---
The recipe that will make your heartbeat happy!
You could say that the key to a happy heart is found in a cup. Reinforcing the heart to be powerful and healthier will keep it beating strong.
A strong, healthy heart can endure rough times and keep going. To help support your heart health, we improved our product combination to give you everything you need at hand. What's new to this package? Resveratrol!
Resveratrol: Supports normal inflammatory response associated with strenuous exercise
Omega 3: Supports a healthy heart.

Red Yeast Rice: Can help promote cardiovascular health.
Hibiscus Tea for a kick of citrus and berry flavor, and a Vitamin C that can help support and strengthen your immune system.
Frequently Asked Questions
Question
What is the difference between this package and Take Care of Your Heart?
Answer
Although both contain products that support heart health by helping control blood pressure and lowering cholesterol among other things, this new and improved version also contains resveratrol, a substance that has proven to aid in preventing damage to blood vessels, lowering LDL or bad cholesterol and avoiding blood clots.
Question
If I take these supplements, can I still use medications such as statins?
Answer
It is not recommended to mix this package with statin medication, as you would be consuming an even higher dose of statins upon using the Red Yeast Rice. You should never stop taking a medication prescribed by your doctor nor add supplements on your own without first consulting your doctor.
Question
How do these products support a healthy heart?
Answer
Omega 3 provides essential fatty acids that help rejuvenate and strengthen the cell membranes of both the heart and the brain. Red Yeast Rice and Hibiscus Tea help regulate blood pressure and LDL cholesterol, while increasing HDL (good) cholesterol. Resveratrol also helps fight inflammation by improving blood flow, among other qualities.
Question
Besides supporting the heart, what other health benefits do these products have?
Answer
Red Yeast Rice helps maintain healthy blood sugar levels and decreases insulin resistance. Omega 3 helps reduce joint pain and swelling while preventing the deterioration of cognitive functions. Hibiscus Flower contains powerful antioxidants that protect cells from premature deterioration. In addition, resveratrol fights general inflammation and cellular aging within the body.
Question
Do these products have any adverse side effects?
Answer
If taken in the indicated doses, these products are usually safe. Occasionally, both the Red Yeast Rice and Omega 3 may cause some gastrointestinal discomfort. The hibiscus tea may also cause stomach upset and minor discomfort. Resveratrol decreases blood clotting and may affect people who are sensitive to the hormone, such as those with breast or ovarian cancer. Consult your doctor before using any product.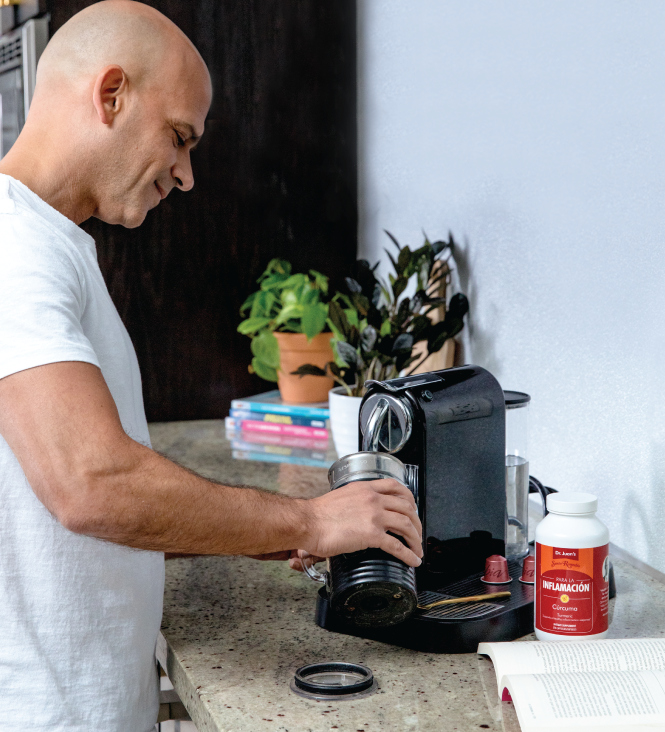 Take Care of Your Heart (Enhanced)