Restorative Neck & Décolletage Balm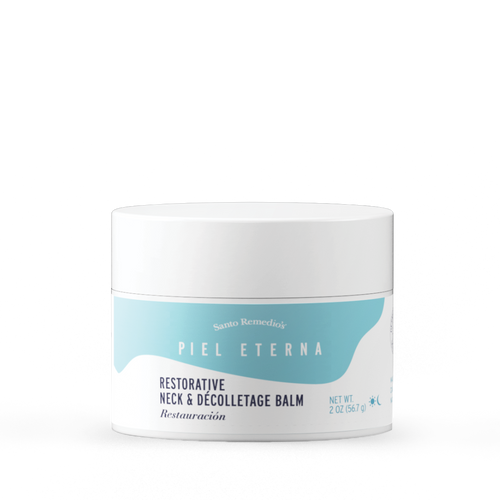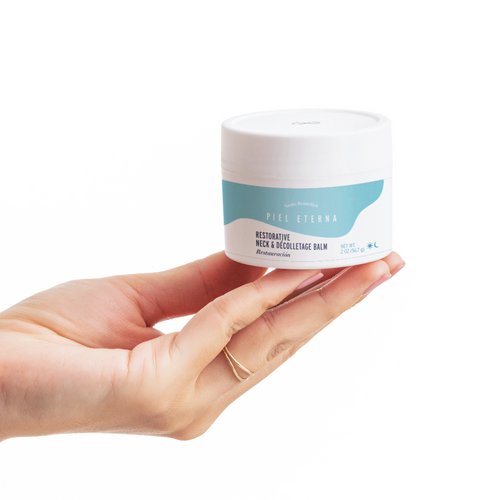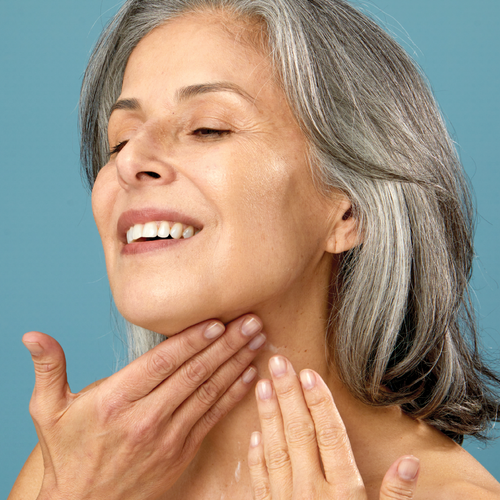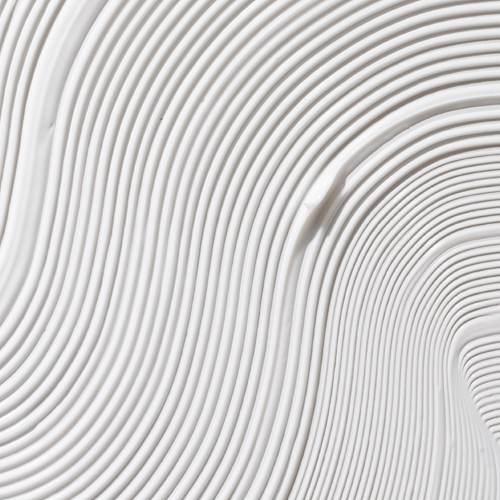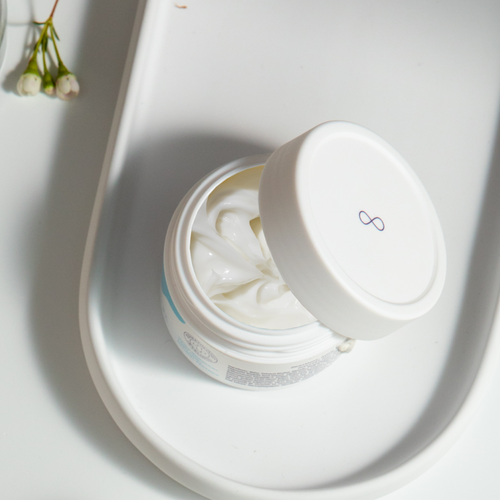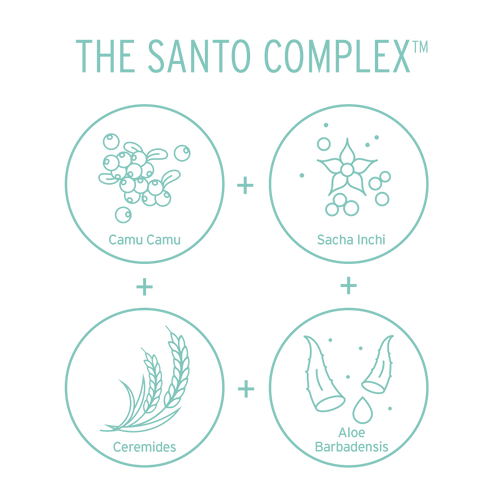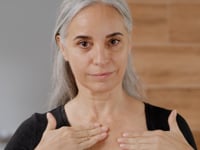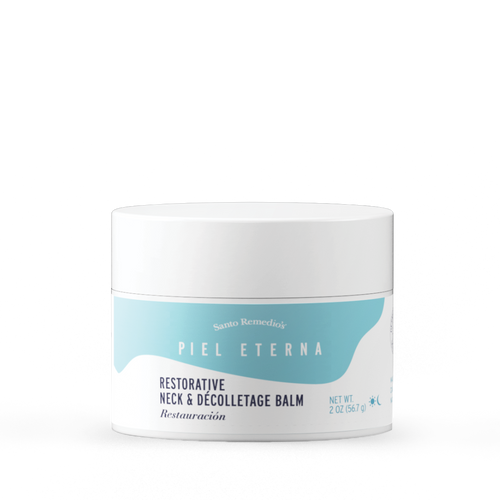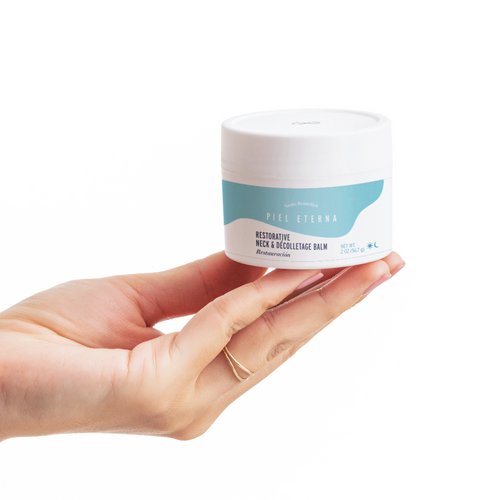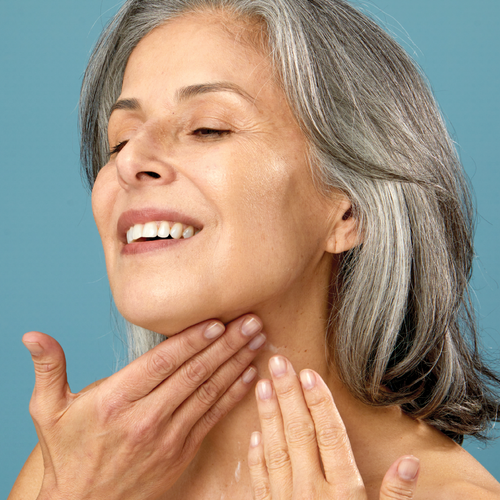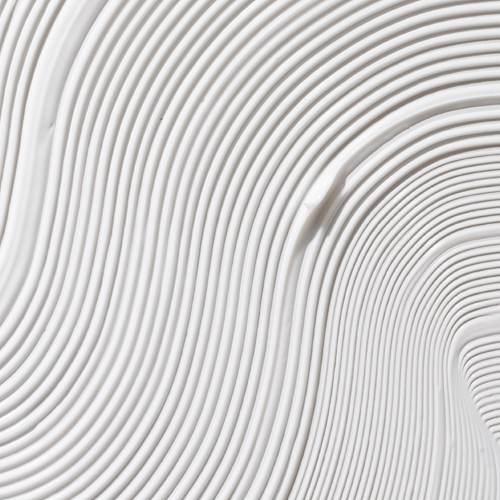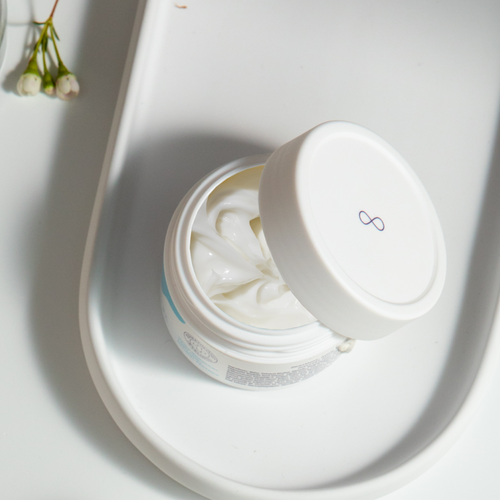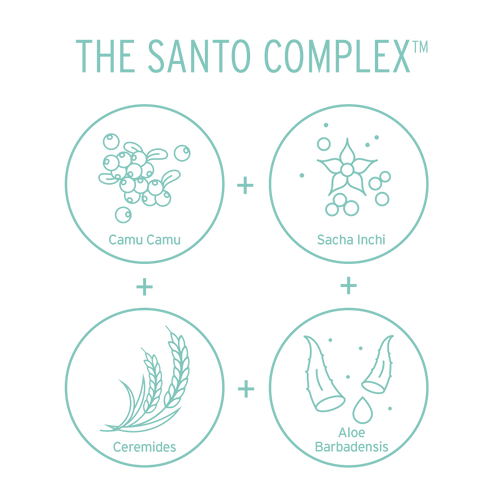 Restorative Neck & Décolletage Balm
---
 Recommended for: All skin types 
When to use: Morning and night 
Contains: Maqui, Camu Camu, Natural Peptides from Sacha Inchi Seed, Ceramides, Aloe, Lucuma, Vitamin C, Vitamin E, Niacinamide, Squalane.
The neck and décolletage area are quick to reveal the effects of aging on our skin, which is why we need to provide them with maximum care and protection. Our Restorative Balm is a powerful product that moisturizes and tightens the delicate skin of the neck and  décolletage with an innovative formula that includes exotic, powerful ingredients extracted straight from nature. Get ready to show off this most sensual area without fearing the passage of time.
How to use
How to use
Apply the desired amount on the tip of your finger.
Apply the balm evenly to the neck and décolletage areas.
Gently massage in an upward circular motion up to the jawline.
Repeat application if necessary for best results.
Ingredients
Ingredients
Water, Cetearyl Alcohol, Glycerin, Dicaprylyl Ether, Isoamyl Laurate, Polyglyceryl-3 Stearate, Triheptanoin, Pentylene Glycol, Hydrolyzed Plukenetia Volubilis (Sacha Inchi) Seed Extract, Jojoba Esters, C13-15 Alkane, Glyceryl Laurate, Niacinamide, Propanediol, Glyceryl Caprylate, Dextran, Trifluoroacetyl Tripeptide-2, Sodium Potassium Aluminum Silicate, Silica, Sodium Stearoyl Glutamate, Xanthan Gum, Tetrahexyldecyl Ascorbate, Butyrospermum Parkii (Shea) Butter, Citric Acid, Panthenol, Tocopheryl Acetate, Sodium Phytate, Squalane, Tocopherol, Aloe Barbadensis Leaf Extract, Sodium Hyaluronate, Sodium Hydroxide, Myrciaria Dubia (Camu Camu) Fruit Extract, Rosa Rubiginosa Seed Oil, Ananas Sativus (Pineapple) Fruit, Caprylic/Capric Triglyceride, Citrus Aurantium Dulcis (Orange) Peel Oil, Citrus Nobilis (Mandarin Orange) Peel Oil, Citrus Paradisi (Grapefruit) Peel Oil, Ceramide NP, Ceramide AP, Ceramide EOP, Phytosphingosine, Cholesterol, Sodium Lauroyl Lactylate, Carbomer, Resveratrol, Aristotelia Chilensis (Maqui) Fruit Extract, Glycosphingolipids, Glycolipids, Pouteria Lucuma Pulp Extract, Phenoxyethanol, Ethylhexylglycerin, Titanium Dioxide
Frequently Asked Questions
Question
How is Piel Eterna's Restorative Neck and Décolletage Balm different from other brands?
Answer
Piel Eterna was created with an exclusive formula designed by dermatologists. The Restorative Neck and Décolletage Balm contains ingredients that help strengthen and enhance the neck and upper chest area, which can often be neglected in a skincare routine. In addition, the Santo Complex contains a unique formulation for Piel Eterna that combines natural ingredients from various parts of the world, including the Americas, with cutting-edge science. Used traditionally by ancient cultures, these ingredients have been scientifically proven to successfully combat the effects of aging.
Question
What are the key ingredients?
Answer
The Restorative Neck and Décolletage Balm contains our highest concentration of firming ceramides to provide care to the skin while reducing the appearance of signs of aging, like sagging and wrinkles. It also includes powerful antioxidants, like lipid-soluble vitamin C and maqui, as well as niacinamide for deep moisturization.
Question
Can I use the Restorative Neck and Décolletage Balm if I am young?
Answer
All Piel Eterna products are safe for use on adults 18 years of age and older. The earlier we begin protecting the skin of our neck and décolletage, the longer we will be able to delay the signs of aging in these areas.
Question
Is the Restorative Neck and Décolletage Balm safe for sensitive skin?
Answer
Always consult your dermatologist before starting any product, especially if you suffer from skin conditions like eczema. Our Piel Eterna products, including the Restorative Neck and Décolletage Balm, were created for all skin types. The formulas were developed to care for even the most delicate skin, helping combat inflammation and signs of aging.
Question
Can I use the Restorative Neck and Décolletage Balm in combination with other Piel Eterna products?
Answer
Absolutely. The Restorative Neck and Décolletage Balm was designed to be used as part of your skin care routine, along with our other Piel Eterna products. It can be used after the Purifying Cleanser and the ZELMA Brightening Serum.
Santo Complex™
Ingredients:
Camu Camu
Procedente del Amazonas, tiene alto contenido de antioxidantes y péptidos que combaten el daño celular y apoyan la producción de colágeno. Mejora la apariencia de las líneas y la textura de la piel.
Sacha Inchi
Oriunda de la región del Amazonas, contiene péptidos naturales potentes que apoyan la producción de colágeno. Mejora la apariencia de líneas y arrugas de la piel.
Ceramidas
Restauran y fortalecen la barrera natural protectora de la piel. Apoyan su hidratación y luminosidad.
Aloe
Tiene efectos reparadores y cicatrizantes. Apoya la producción de colágeno, y tiene propiedades antiinflamatorias y antibacterianas.
Details of Use
Bálsamo Restaurador para Cuello y Escote
Después de 1 semana
Comenzará a reponer la hidratación de la piel en esas zonas más delicadas y ayudará a fortalecer la barrera natural cutánea.
Después de 4 semanas
La piel de esas zonas habrá restaurado su equilibrio, luciendo más tersa y menos flácida.
Tips de la Dra. Leyda
Siempre incluye el uso diario de un protector solar mineral en la cara, así como también en las zonas del cuello y escote.
Si te expones al sol por mucho tiempo, usa ropa con protección ultra-violeta (UV) para cubrir esas zonas.
Se recomienda utilizarlo con el Suero Iluminante ZELMA para mejores resultados.
How to Use
---
1. Coloca una dosis en la yema de tu dedo.
2. Aplícala en todas las zonas del cuello, escote y pecho. 
3. Masajea suavemente en forma circular hacia arriba, desde el área del escote hasta la base de la mandíbula.
Restorative Neck & Décolletage Balm