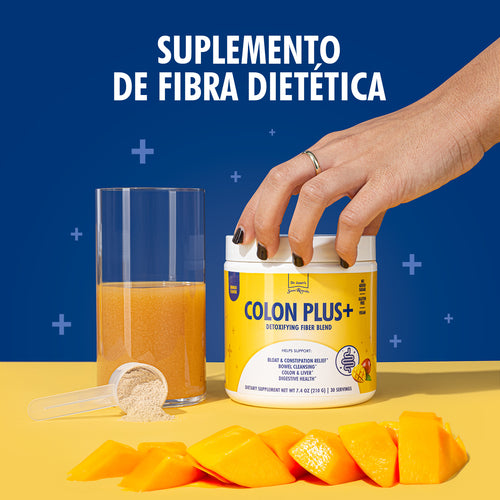 Unavailable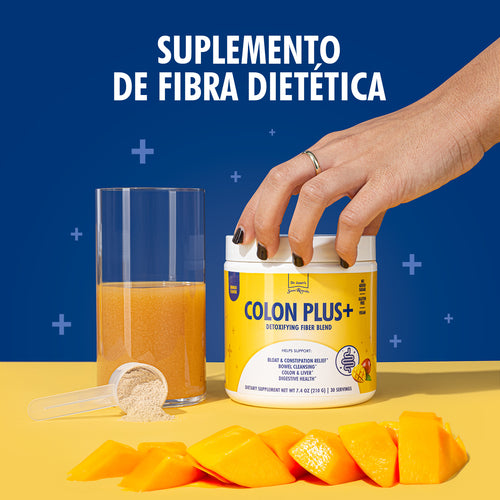 Colon Plus

Dietary fiber (Psyllium and beet fiber), milk thistle and probiotics

 supplement

 

Helps relieve and prevent constipation*


Supports liver health*


Helps support intestinal health and promote digestive health*
Frutas
Antioxidants + Phytonutrients

22 Whole f

ruits

extract in capsules to support overall health and well-being
Vegetales
Antioxidants + Phytonutrients

2

3 Whole veggies

extract in capsules to support overall health and well-being.
Frequently Asked Questions
Question
Why does the formula contain Psyllium and beets?
Answer
Because the combination of both fibers is more efficient. Psyllium or ispaghula is the shell of a highly fibrous plant, which when in contact with water, forms a gelatinous mass, and once it enters the intestines, it helps to soften feces and sweep waste. The same goes for the soluble and insoluble fiber in beets, which helps the intestinal tract function properly. For this reason, they are used as mild and natural laxatives to fight constipation and improve evacuation.
Question
Do they support weight loss?
Answer
As with all water-soluble fibers, improving the digestive process, allowing better bowel movements, and helping feel satiety can contribute to weight control if used together with a healthy diet and exercise.
Question
Which fruits are included in the formula of FRUTAS?
Answer
It contains a combination of berries: blueberries, raspberries, Amla, cranberries, Noni, blackcurrants, Goji, açaí, elderberry, blackberries, and strawberries. It also has a blend of apple, tomato, grapefruit, pineapple, orange, cherry, lemon, pear, papaya, peach, and pomegranate.
Question
What are the vegetables included in the formula of VEGETALES?
Answer
It contains a combination of leafy greens like spinach, kale, broccoli, barley, sprouts, and algae like spirulina and chlorella. It also has a mix of other vegetables such as ca-rrots, sweet potatoes, cabbage, peas, onion, garlic, red and green peppers, as well as functional mushrooms, such as reishi, shiitake, and maitake.
Question
Why do you include these and not other fruits or veggies?
Answer
Each of these fruits and veggies has extensive scientific support that shows its antioxi-dant properties, vitamins, minerals, and phytonutrients, such as polyphenols and flavonoids. They are necessary for different body functions, cardiovascular support, immune system, cell regeneration, among others.