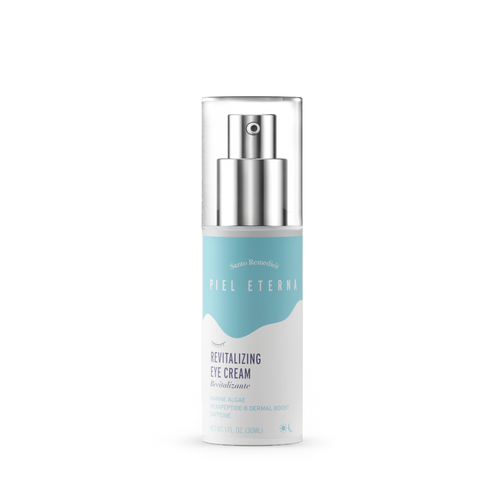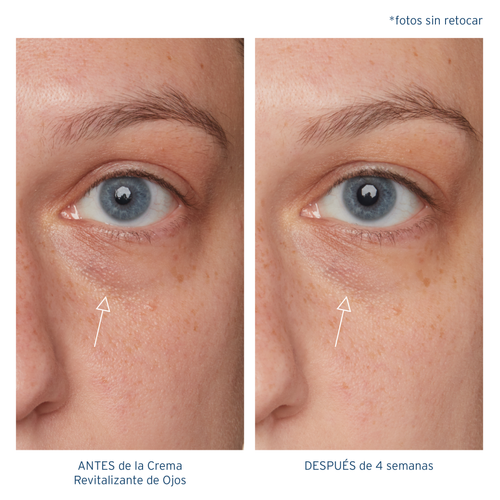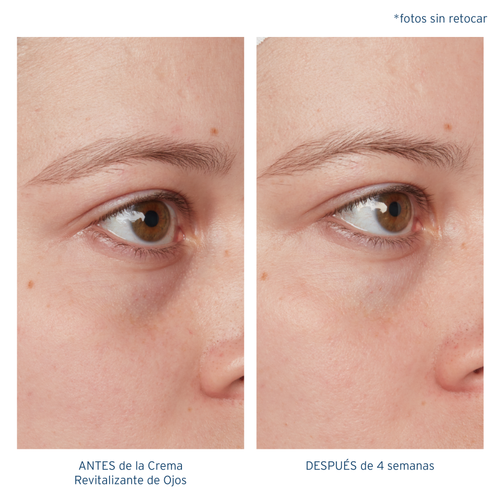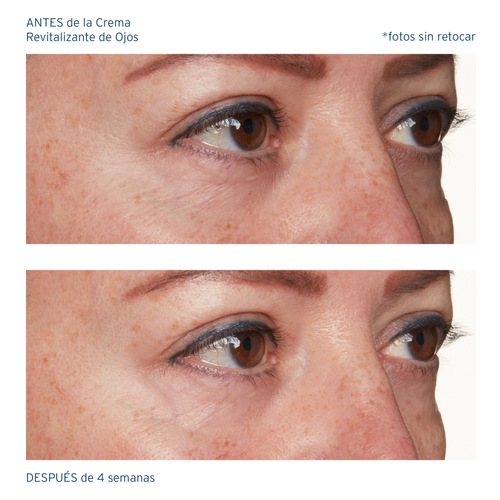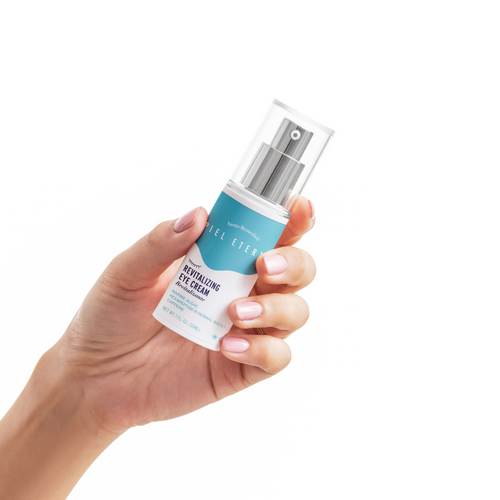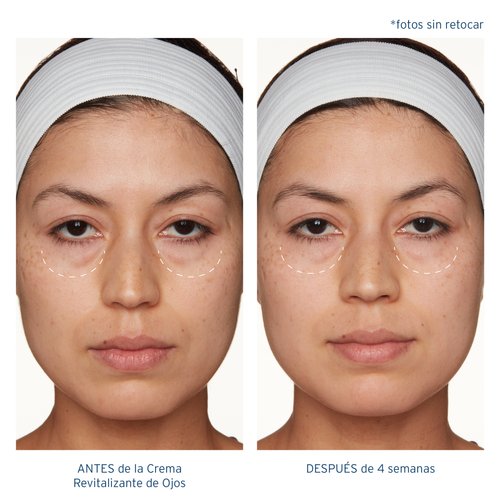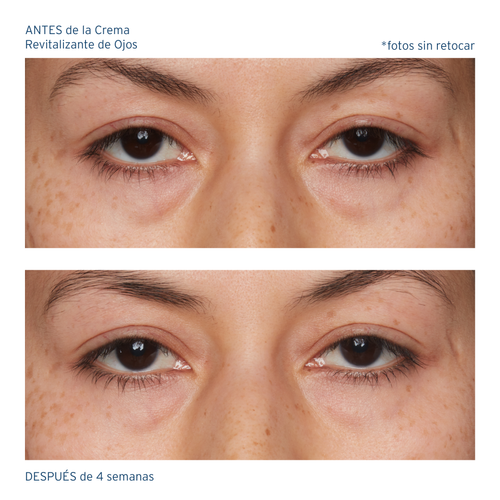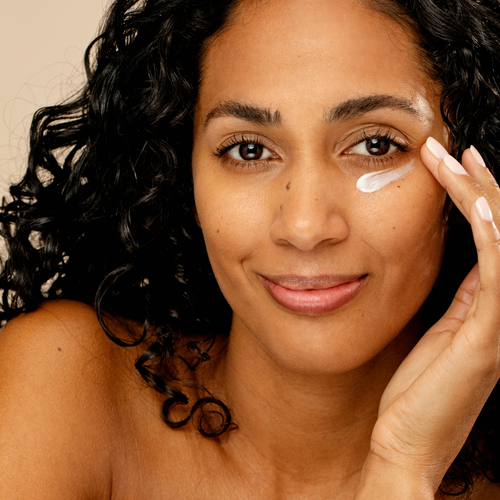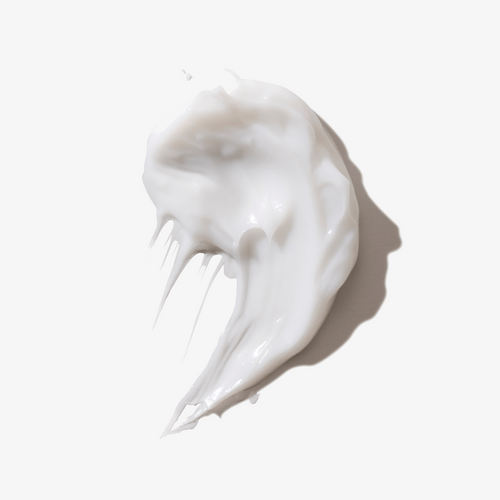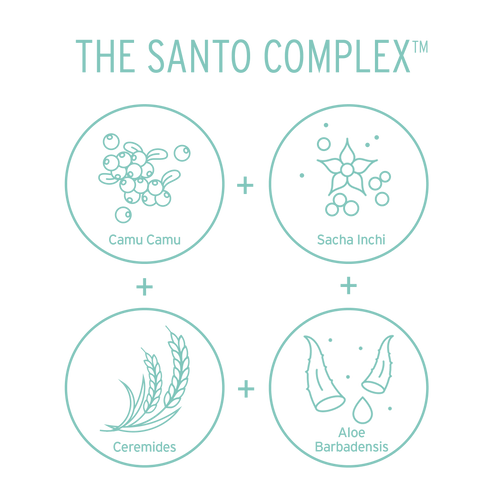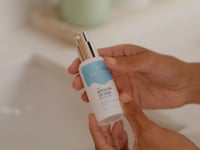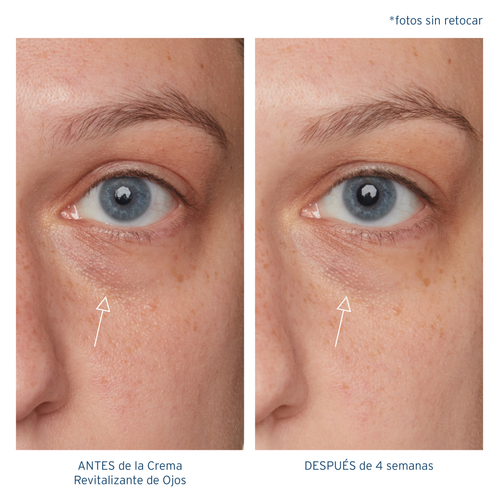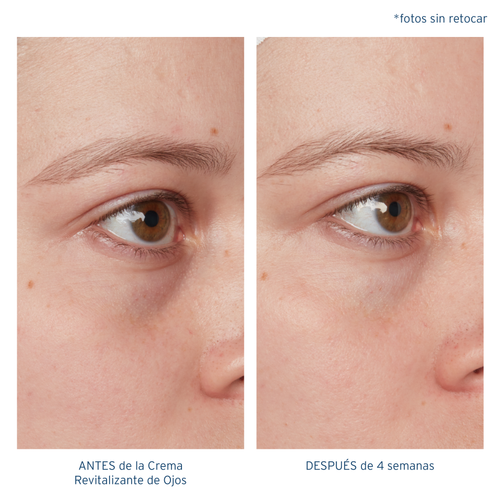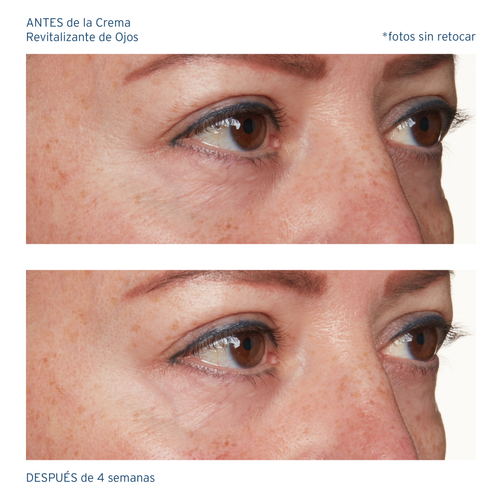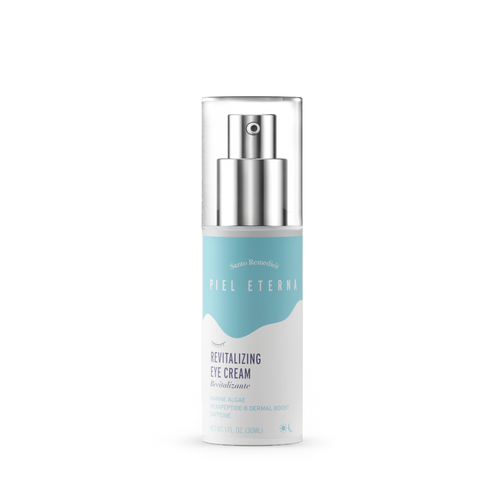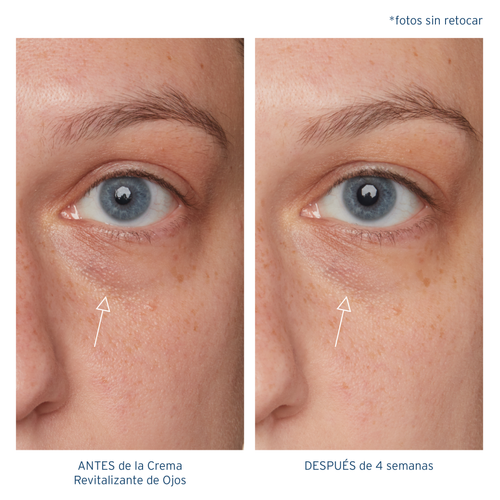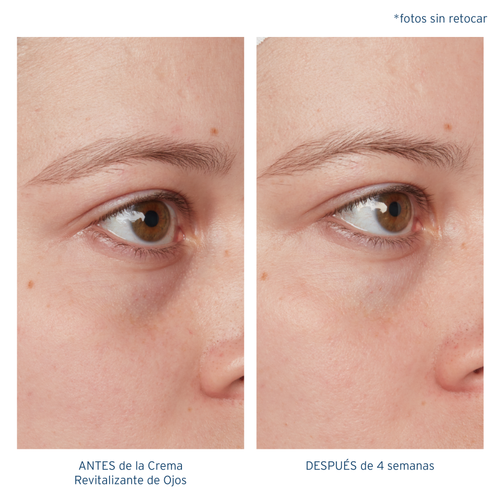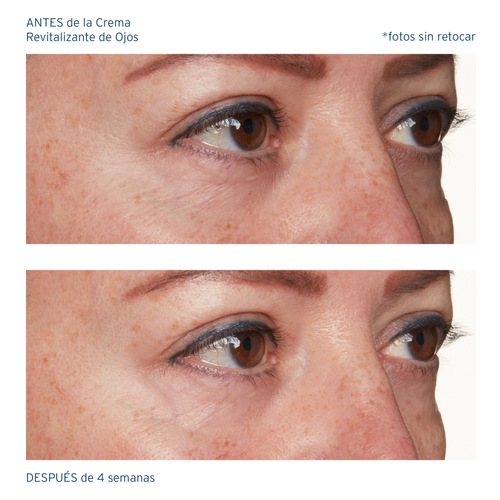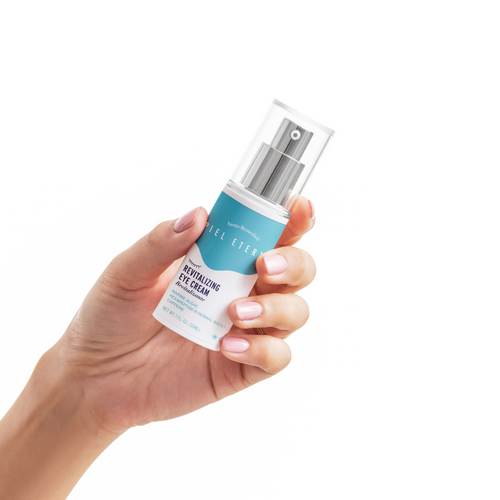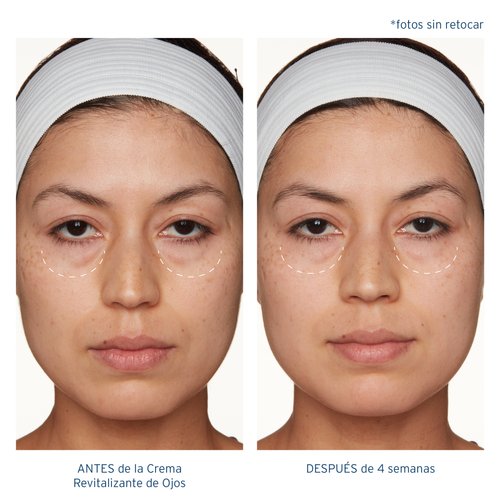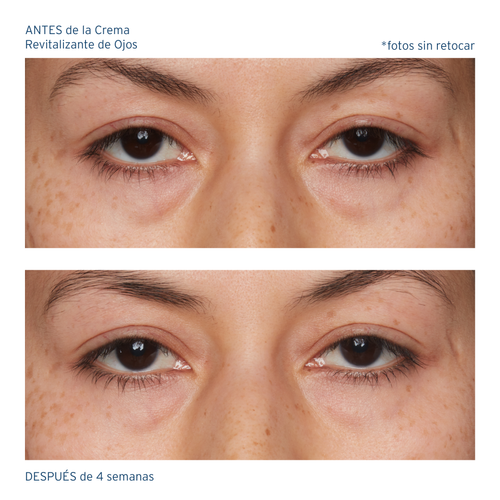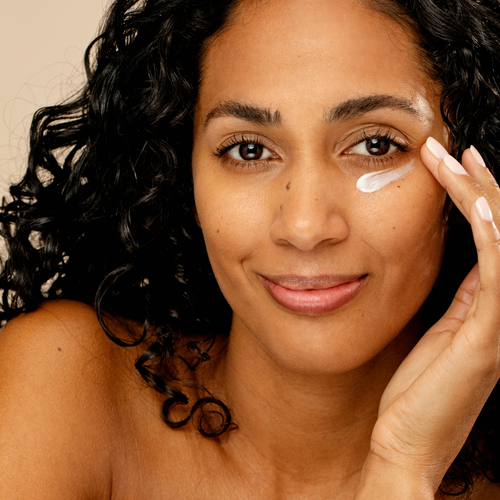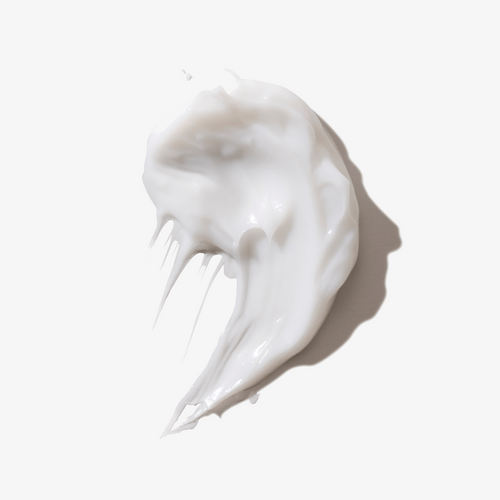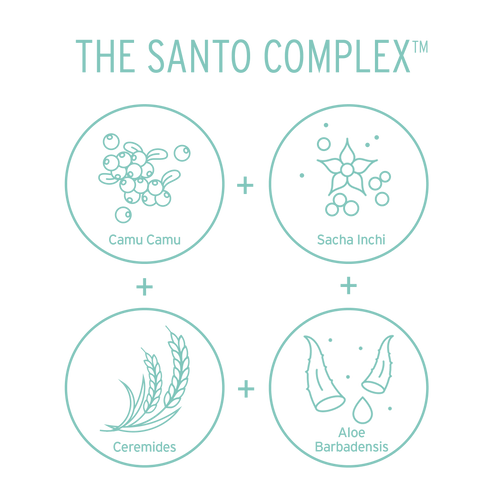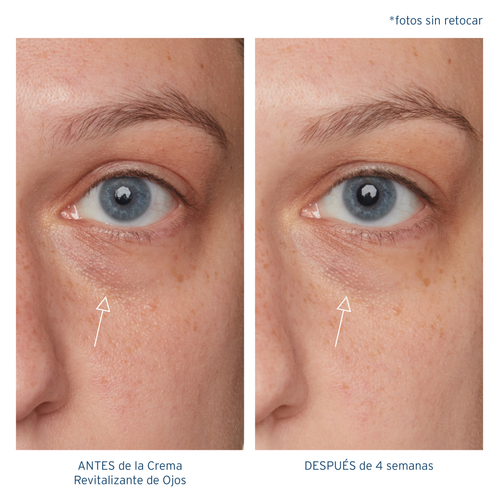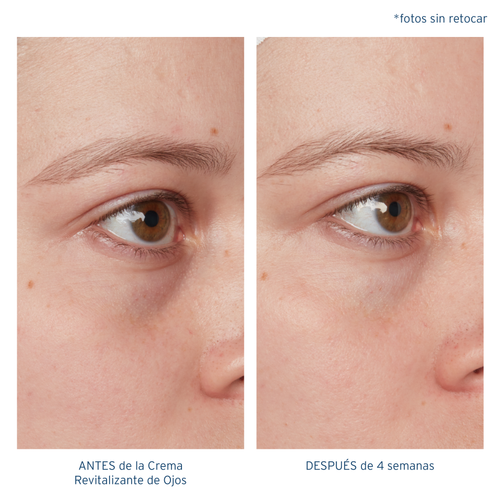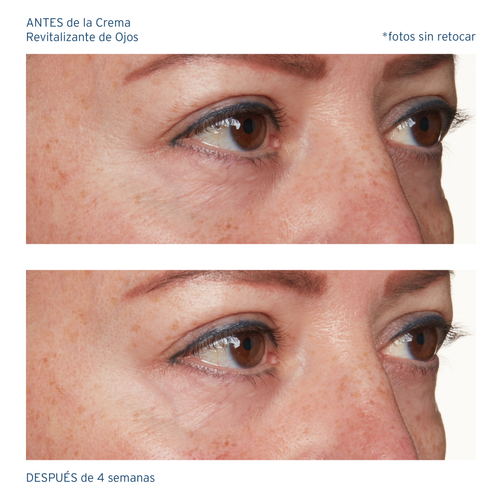 Recommended for: All skin types
When to use: Morning and night
Ingredients: Marina Algae, Acetyl Hexapeptide-8, Caffeine, Camu Camu, Sacha Inchi, Ceramides, Aloe, Hyaluronic Acid, N-acetyl Glucosamine, Vitamin E, Niacinamide, Allantoin.
Empower your look by revitalizing the undereyes, your finest and most sensitive skin. This cream has a soothing effect that helps reduce the appearance of dark circles. Featuring a high caffeine content and Santo Complex, with unique ingredients that help stimulate collagen and elastin for improved skin appearance. Also contains marine algae and hexapeptide-8 to deeply hydrate the skin and smoothen the appearance of fine lines and wrinkles around the eyes giving you a fresh and rested look. 
How to use
How to use
Add 1 pump to the tip of your finger.
Apply cream along the lower and upper eye contour area.
Spread by massaging in an upward circular motion. Repeat until fully absorbed.
Ingredients
Ingredients
Water, Caprylic/Capric Triglyceride, Glycerin, Cyclomethicone, Dimethicone, Cetyl Alcohol, Caffeine, Cetearyl Alcohol, Tribehenin PEG-20 Esters, Hydrolyzed Plukenetia Volubilis (Sacha Inchi) Seed Extract, Propanediol, Acetyl Glucosamine, Butyrospermum Parkii (Shea) Butter, Niacinamide, Panthenol, Triheptanoin, C13-15 Alkane, Polysilicone-11, Acetyl Hexapeptide-8, Sodium Benzoate, Carrageenan, Sea Salt, Acrylates/ C10-30 Alkyl Acrylate Crosspolymer, Sodium Hyaluronate, Allantoin, Triethanolamine, Stearyl Glycyrrhetinate, Bisabolol, Tocopheryl Acetate, Squalane, Disodium EDTA, Xanthan Gum, Aloe Barbadensis Leaf Extract, Butylene Glycol, Camellia Sinensis (Green Tea) Extract, Resveratrol, Glycosphingolipids, Glycolipids, Myrciaria Dubia (Camu Camu) Fruit Extract, Phenoxyethanol, Ethylhexylglycerin
Frequently Asked Questions
Question
How is the Revitalizing Eye Cream different from other eye creams available? 
Answer
Our Revitalizing Eye Cream contains a unique combination of active products in concentrations that help achieve exceptional results. Made with a high concentration of caffeine, it helps reduce the appearance of puffiness and dark circles under the eyes. With a high level of Hexapeptide-8, it also helps reduce the appearance of crow's feet, plus provides intense hydration from marine algae. The eye cream also contains the Santo Complex featuring camu camu, sacha inchi, ceramides and aloe, known to support the production of collagen and elastin, improving the appearance of skin texture and revitalizing the skin. 
Question
What are the main ingredients in the Revitalizing Eye Cream? 
Answer
In addition to Santo Complex, this product contains other ingredients like caffeine that soothes the skin and reduces the appearance of puffiness and redness around the eyes. It also contains niacinamide, allantoin and squalane which also soothe while providing high anti-inflammatory benefits, resulting in smoother, brighter skin. Vitamin E functions as a powerful antioxidant that helps fight aging caused by free radicals and minimizes the appearance of scars and marks on the skin.
Question
What is the proper way to apply this product?
Answer
After cleansing your face, apply the Revitalizing Eye Cream. This will create a barrier and protect your eye contour area, before continuing to apply the rest of your facial skincare. Apply the cream by gently massaging it in to stimulate circulation and promote lymphatic drainage in the area. This reduces the appearance of puffiness and makes the under eye area appear more luminous and revitalized.
Question
Can I use this product regardless of my age?
Answer
Yes, if you are 18 or older. Our products are designed for all skin types using the most advanced technology and emphasizing the Hispanic community. Every ingredient in the Revitalizing Eye Cream has been carefully selected specifically to care for the delicate area around the eyes. 
Question
What is N-acetyl glucosamine and what are its benefits?
Answer
It is a molecule that helps reduce the appearance of fine lines and dark spots. The skin lightening effect becomes enhanced when combined with vitamin E. It also supports the production of hyaluronic acid, which increases skin hydration and smoothness.
Question
Can I use this product if I have sensitive skin?
Answer
Always consult your dermatologist before starting any product, especially if you have sensitive skin or suffer from a skin condition. Piel Eterna products are created to treat and care for even the most delicate skin, helping combat inflammation and redness.
Question
When should I use the Revitalizing Eye Cream?
Answer
Apply the Revitalizing Eye Cream in the morning and evening, after using the Purifying Cleanser and before applying the rest of the Piel Eterna face care products. In the mornings, you may apply concealer or makeup after the eye cream.
Santo Complex™
Ingredients:
Camu Camu
Procedente del Amazonas, tiene alto contenido de antioxidantes y péptidos que combaten el daño celular y apoyan la producción de colágeno. Mejora la apariencia de las líneas y la textura de la piel.
Sacha Inchi
Oriunda de la región del Amazonas, contiene péptidos naturales potentes que apoyan la producción de colágeno. Mejora la apariencia de líneas y arrugas de la piel.
Ceramidas
Restauran y fortalecen la barrera natural protectora de la piel. Apoyan su hidratación y luminosidad.
Aloe
Tiene efectos reparadores y cicatrizantes. Apoya la producción de colágeno, y tiene propiedades antiinflamatorias y antibacterianas.
Details of Use
Crema Revitalizante de Ojos
Después de 1 semana
Tendrás un contorno de ojos más terso y suave. Se reducirá la apariencia de ojeras e hinchazón alrededor de los ojos.
Después de 4 semanas
Se suavizará la apariencia de líneas finas y arrugas. Verás un efecto iluminador y rejuvenecedor en tu mirada.
Tips de la Dra. Leyda
¡Usa tus gafas de sol favoritas con protección para rayos ultravioleta cada vez que salgas!
Cubre tu almohada con una funda de seda u otro material suave, y disminuye la fricción de la piel del contorno de los ojos cuando duermes.
Usa tu crema de ojos diariamente antes de aplicarte el corrector de ojeras o maquillaje.
Nunca te acuestes con maquillaje puesto, y en particular con maquillaje de ojos.
How to Use
---
1. Coloca una dosis en la yema de tu dedo
2. Aplícala a lo largo del párpado inferior y el área superior del contorno de los ojos.
3. Esparce masajeando en forma circular. Repite hasta que se absorba por completo.