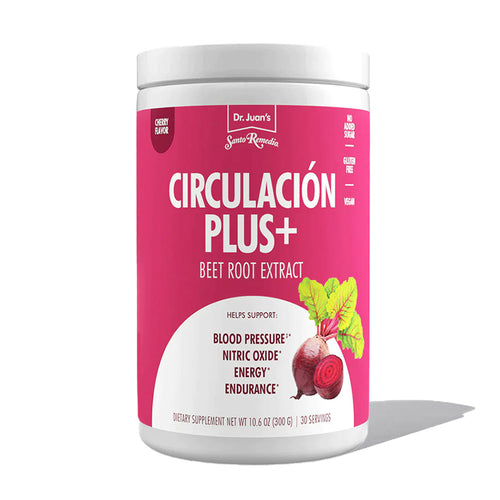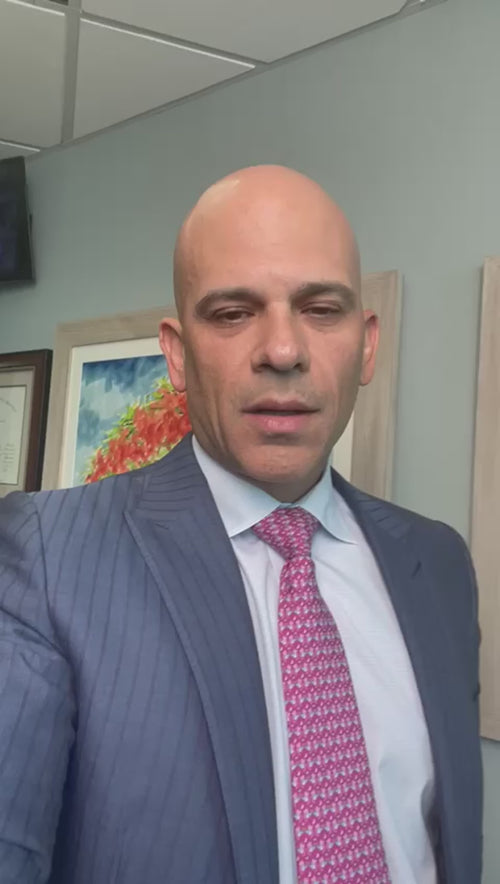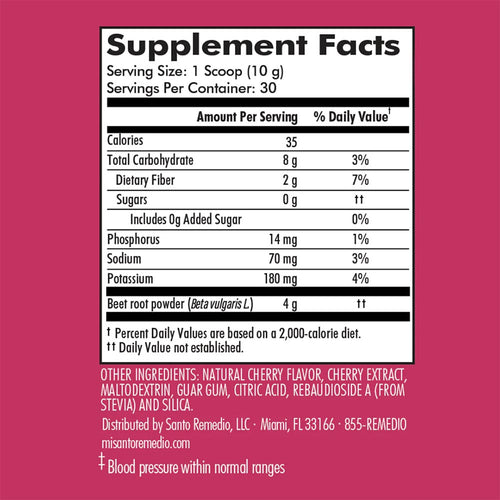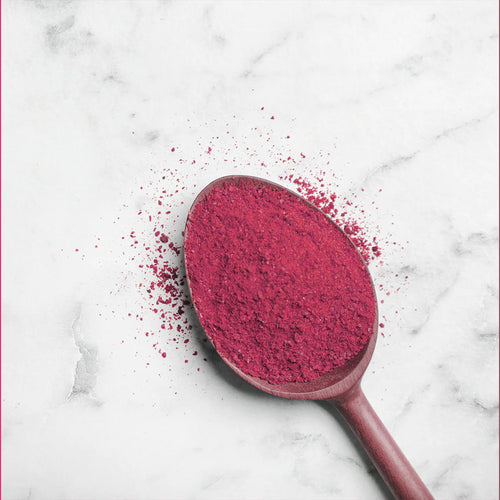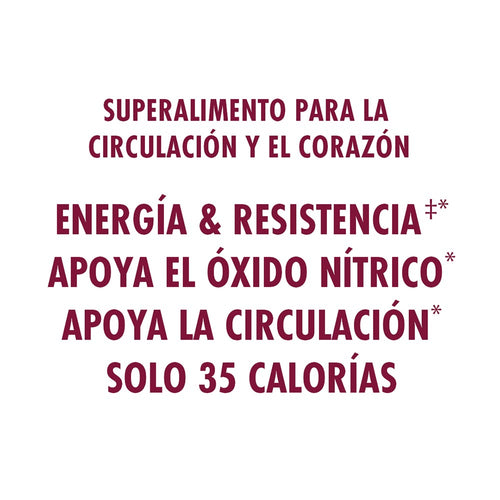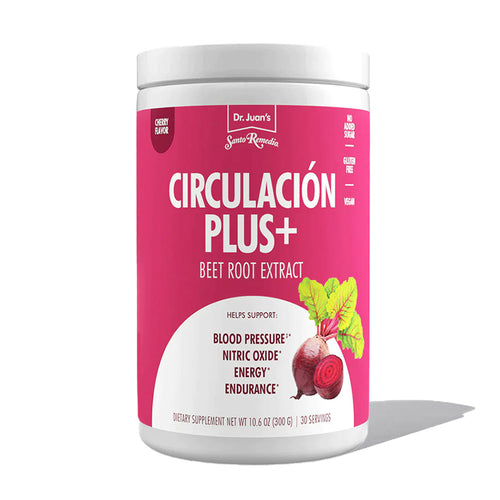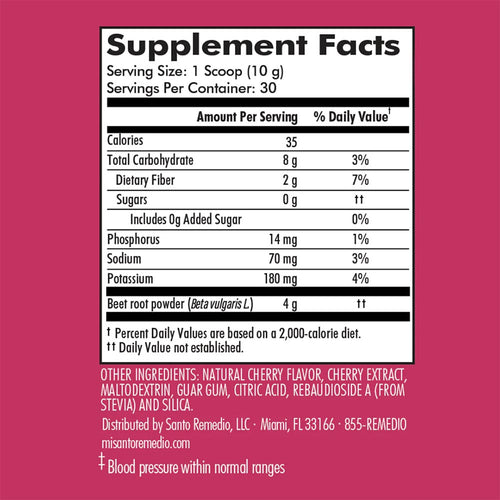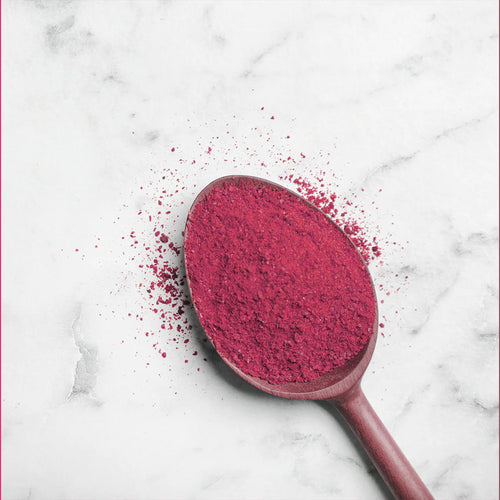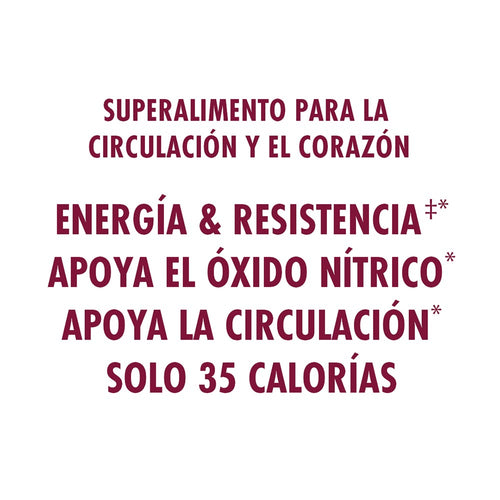 Beets Extract (30 Servings)
Superfood for Circulation and Heart
Blood Pressure
Energy & Stamina
Supports Nitric Oxide
Supports Circulation
Only 35 Calories
Cherry Flavor
No Added Sugar. Vegan. Gluten-Free.
Dietary Requirements
How to use
How to use
Add one serving of Circulation Plus to 10-12 ounces of cold water or your favorite beverage. Mix well and drink immediately.
Frequently Asked Questions
Question
What are the benefits of consuming beet extract?
Answer
It has many benefits. To begin with, beets have fiber, provide energy, contain nutrients that fight free radicals, have important minerals for muscle and nerve health, and help fight inflammation. Additionally, studies show that beets are an amazing support for cardiovascular health from different aspects, but mainly by improving blood circulation.
Question
What is the relationship between beets and nitric oxide?
Answer
Beets contain substances that become nitric oxide once metabolized in the body, which is essential for normal blood flow.
Question
What is nitric oxide, and what is it for?
Answer
Nitric oxide is a gas released into the blood and has multiple body functions. Most importantly, it acts as a vasodilator, helping to improve blood flow and keeping arteries healthy. Thanks to this, we can have more energy, prevent blood clots, and keep the heart healthy, among other benefits.
Question
Who benefits from consuming beet extract?
Answer
Anyone who wants to maintain cardiovascular health and healthy energy levels. If you suffer from any specific condition, gout, kidney, or stomach problems such as heartburn, gastritis, or ulcers, consult your doctor before using it.
Question
Can I mix beet extract with other juices or smoothies?
Answer
You can use it by simply adding water because it has a delicious cherry flavor. Or, add it to your favorite juice or smoothie in a blender.