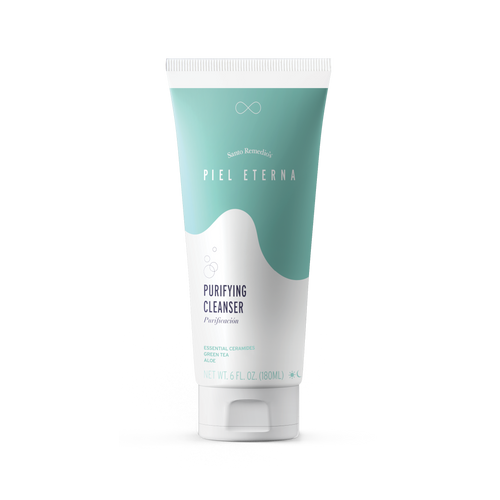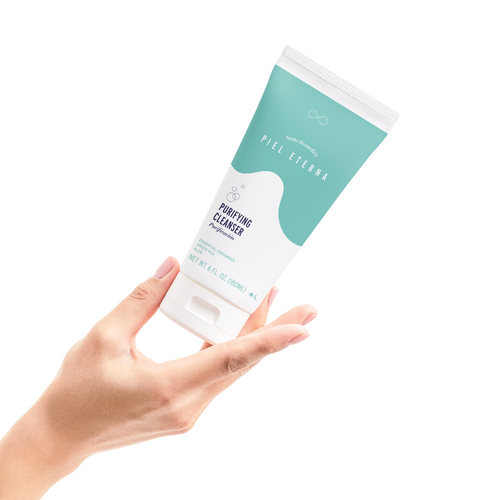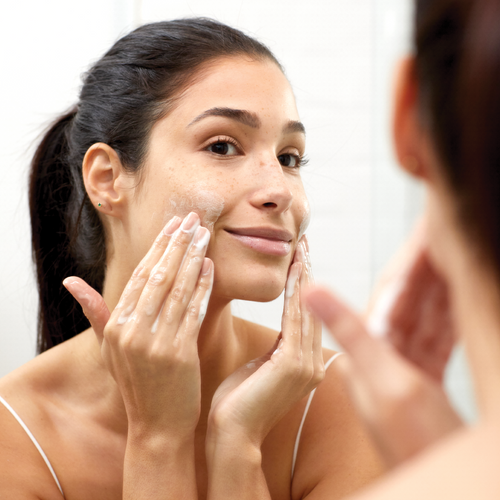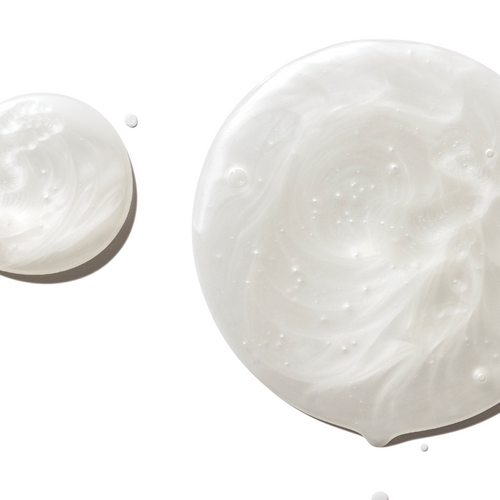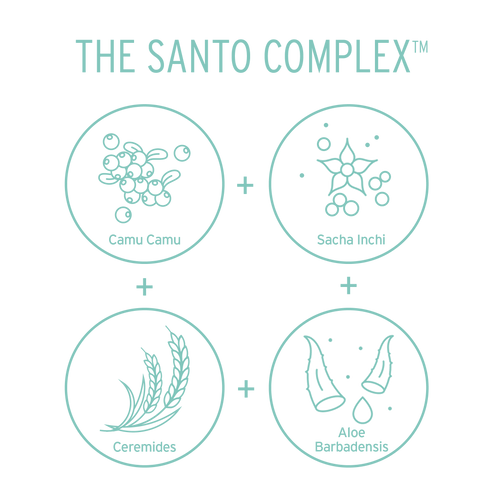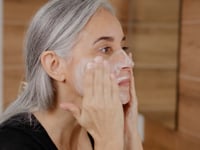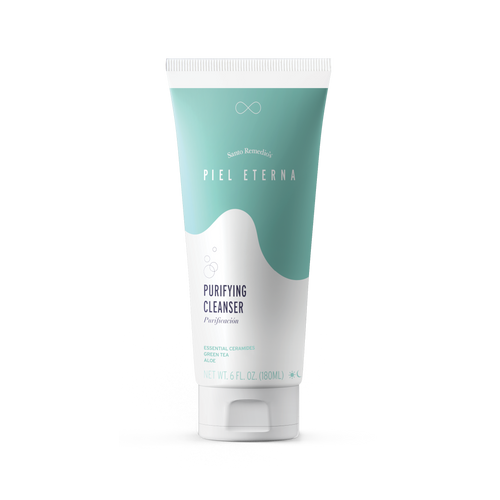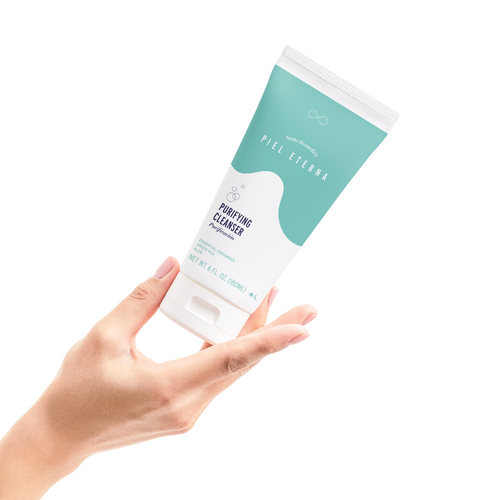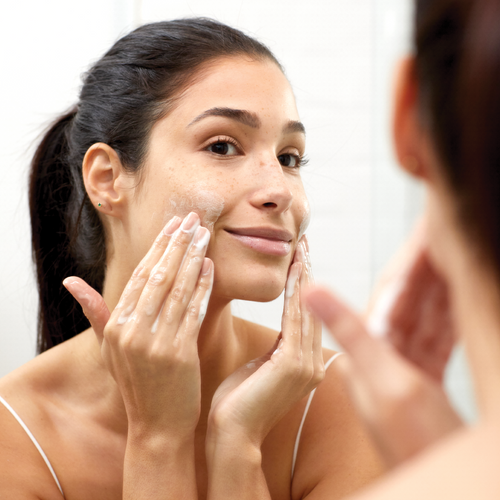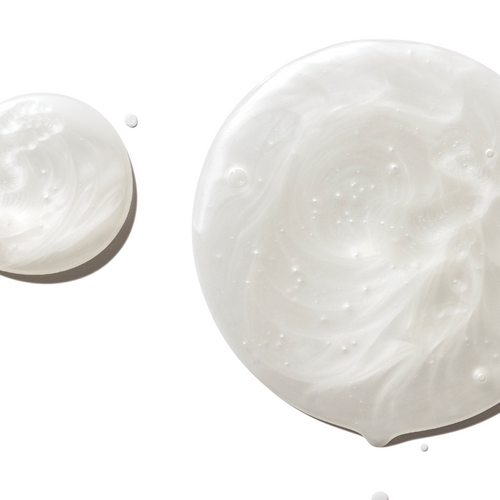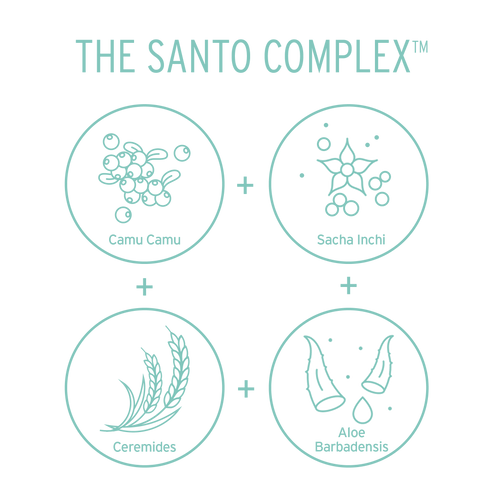 Recommended for: All skin types  
When to use: Morning and evening
Contains: Essential Ceramides, Green Tea, Aloe, Camu Camu, Sacha Inchi, Squalane, Vitamin E, Rose Essential Water.
This daily cleanser, ideal for all skin types, does more than just remove impurities. It cleans deeply and gently, delivering natural nutrients that support your complexion's beauty and health. Made with ingredients like ceramides, responsible for moisturizing, and green tea that provides an antioxidant effect, to reduce the signs of aging and leave the skin looking fresh and radiant.  
How to use
How to use
Add the desired amount to the palm of your hand, mix it with warm water, and rub with both palms forming a lather.
Apply the lather to your face, gently massaging for 10 to 30 seconds.
Rinse well with lukewarm water.
Pat dry with a clean towel.
Ingredients
Ingredients
Water, Lauryl Glucoside, Lauramidopropyl Betaine, Sodium Lauroyl Sarcosinate, Glycerin, PPG-2 Hydroxyethyl Coco/Isostearamide, Hydrolyzed Plukenetia Volubilis (Sacha Inchi) Seed Extract, Coco-Glucoside, Glyceryl Oleate, Methyl Gluceth-20, Glycol Distearate, Squalane, Polyquaternium-10, Aloe Barbadensis Leaf Extract, Sodium Phytate, Camellia Sinensis (Green Tea) Leaf Extract, Ceramide NP, Ceramide AP, Ceramide EOP, Phytosphingosine, Cholesterol, Sodium Lauroyl Lactylate, Carbomer, Xanthan Gum, Caprylic/Capric Triglyceride, Citrus Aurantium Dulcis (Orange) Peel Oil, Citrus Nobilis (Mandarin Orange) Peel Oil, Citrus Paradisi (Grapefruit) Peel Oil, Citric Acid, Tocopheryl Acetate, Rosa Damascena Flower Water, Glycosphingolipids, Glycolipids, Propanediol, Myrciaria Dubia (Camu Camu) Fruit Extract, Phenoxyethanol, Ethylhexylglycerin
Frequently Asked Questions
Question
How is the Purifying Cleanser different from other facial cleansers?
Answer
Our cleanser does more than just clean the face with a combination of ingredients that work together to improve your skin. Made from natural, unique, and scientifically-proven Amazonian and Central American ingredients, this moisturizing cleanser was developed for all skin types using the latest technology. Free of sulfates and parabens, this cleanser is ideal for both men and women.
Question
What are the main, active ingredients in the Purifying Cleanser?
Answer
Aloe has a repairing effect on the skin and provides antimicrobial benefits. Green tea protects the skin against signs of aging caused by ultraviolet rays. In addition to being an antioxidant powerhouse, green tea is also effective for treating acne, rosacea, and dermatitis. Finally, there's camu camu, an Amazonian fruit with impressive anti-inflammatory and antioxidant benefits, thanks to its high levels of vitamin C.
Question
What is the proper way to apply this product?
Answer
Before applying our Purifying Cleanser, wash your hands thoroughly. Place an adequate amount of product in the palm of your hand and mix with cool or warm water until it creates a lather. Apply to the face in gentle, circular motions for 10 to 30 seconds. Rinse thoroughly with cool or warm water. Finally, pat your face dry with a clean towel.
Question
What is Squalane and what are its benefits?
Answer
Squalane is a molecule that is naturally produced by our skin but decreases over time. We can obtain it from some plants, like sugarcane, to benefit from its properties, as it helps to protect and regenerate the skin's natural protective barrier. It is highly moisturizing, helping to smooth skin texture and even out skin tone.
Question
Can I use this product if I have sensitive skin?
Answer
Always consult your dermatologist before starting any product, especially if you have sensitive skin or suffer from a skin condition. Piel Eterna products are created to treat and care for even the most delicate skin, helping combat inflammation and redness with specially formulated ingredients.
Question
How often should I use the Purifying Cleanser?
Answer
Use it every morning and night to remove makeup, sweat and excess oil. This is important for eliminating residues and toxins that accumulate on the face throughout the day.
Question
Do I need to apply another product after using the Piel Eterna Purifying Cleanser?
Answer
After the facial cleanser, you can apply the Piel Eterna eye, face, and neck moisturizers to complete your daily skincare routine. If you are using premium anti-aging products, like the A.C.E. Retinol Intensive Rejuvenation Oil and/or the ZELMA Brightening Serum, apply on dry skin immediately after cleansing your face.
Santo Complex™
Ingredients:
Camu Camu
Coming from the Amazon, it is high in antioxidants and peptides that fight cell damage and support collagen production. Improves the appearance of lines and skin texture.
Sacha Inchi
Native to the Amazon region, it contains powerful natural peptides that support collagen production. Improves the appearance of lines and wrinkles on the skin.
Ceramidas
They restore and strengthen the natural protective barrier of the skin. They support its hydration and luminosity.
Aloe
It has repairing and healing effects. It supports collagen production, and has anti-inflammatory and antibacterial properties.
Details of Use
Purifying Cleanser
After 1 week
Your skin will be delicately cleansed and intensely hydrated and soft.
After 4 weeks
It will help reduce redness and flaking on your skin. It will return it to a healthy and hydrated state.
Tips from Dr. Leyda
Always wash your hands well before using the Purifying Cleanser on your face, neck and neckline.
Avoid exfoliators, toners, and any other type of cleanser or product that can be harsh on your skin.
Dedicate time and keep your commitment to cleaning your face.
How to Use
---
1. With clean hands, place an appropriate amount in the palm of your hand.
2. Mix it with lukewarm water and rub with both palms until it foams.
3. Apply the foam to your face, massaging gently for 10 to 30 seconds.
4. Rinse well with lukewarm water.
5. Dry with a clean towel.