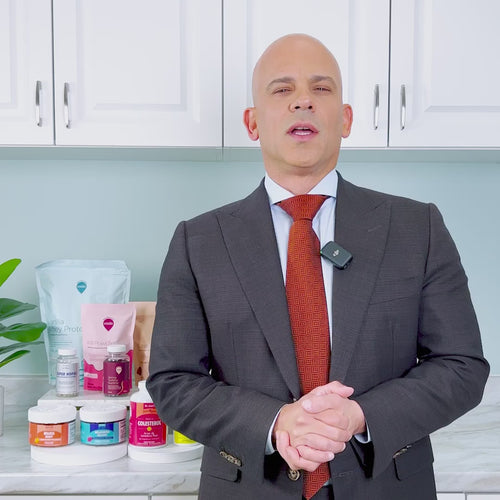 Super Nopal
---
Helps maintain healthy blood sugar levels*
Exclusive Santo Remedio formula with nopal and Chromium Picolinate (Chromax ®), Gymnema Sylvestre and Vanadyl Sulfate 
Chromium Picolinate has shown through various investigations that it improves the metabolism of carbohydrates, helping to maintain normal blood sugar levels when used together with a balanced diet, exercise, and other healthy habits.
Dietary Requirements
GLUTEN FREE

WHEAT FREE

MILK OR MILK DERIVATIVE FREE

SOY FREE

EGG FREE

PEANUT FREE

TREE NUT FREE

CRUSTACEAN SHELLFISH FREE

FISH FREE

SESAME FREE
How to use
How to use
Take 2 capsules daily, half an hour before your heaviest meal.
Frequently Asked Questions
Question
What is chromium and how does it help maintain blood sugar levels?
Answer
Chromium is an essential mineral that, among other benefits, improves the metabolism of carbohydrates, allowing sugar levels to remain within a healthy range.
Question
What is Gymnema Silvestre?
Answer
Gymnema Silvestre is a typical herb from India used in traditional medicine to keep sugar under control and is currently extensively researched.
Question
What is Vanadyl Sulfate?
Answer
It is a form of vanadium, a mineral found in some foods such as eggs, oatmeal, carrots, or radishes. It is vital for various body functions and it is used to support normal blood sugar levels, along with a healthy diet and exercise.
Question
Which is more effective in maintaining a healthy blood sugar level? Nopal or Super Nopal?
Answer
If you are concerned about maintaining healthy blood sugar levels, we recommend Super Nopal, along with a balanced diet, such as our Entalla nutrition plans, and changing certain habits, like increasing physical activity.
Question
What is the difference between regular chromium and the Chromax ® Chromium Picolinate that Super Nopal contains?
Answer
The big difference is its absorption. Chromax ® Chromium Picolinate is a proprietary form with up to 15 times more absorption than other forms of chromium.
Question
Can I get chromium from food?
Answer
There are good food sources of chromium, such as beef, liver, eggs, chicken, oysters, dates, or broccoli. But they are probably not among your favorite foods, you do not consume them frequently or in the necessary quantities, and the absorption level on your body is not the same as supplementing it.
Question
Why is it so important to maintain a healthy blood sugar level?
Answer
Because excess blood sugar is one of the main enemies of our health, especially for Hispanics, who are more likely to develop related health problems. Therefore, if you are worried about avoiding them to maintain good health, this can be an excellent support.
Question
¿Por qué es tan importante mantener un nivel saludable de azúcar en la sangre?
Answer
Porque el exceso de azúcar en la sangre es uno de los principales enemigos de nuestra salud, especialmente para los hispanos, que tenemos más probabilidades de desarrollar problemas de salud relacionados. Por eso, si te preocupa evitarlos para no disminuir tu calidad de vida, este puede ser un excelente apoyo.