Passionflower Tea (4-Pack)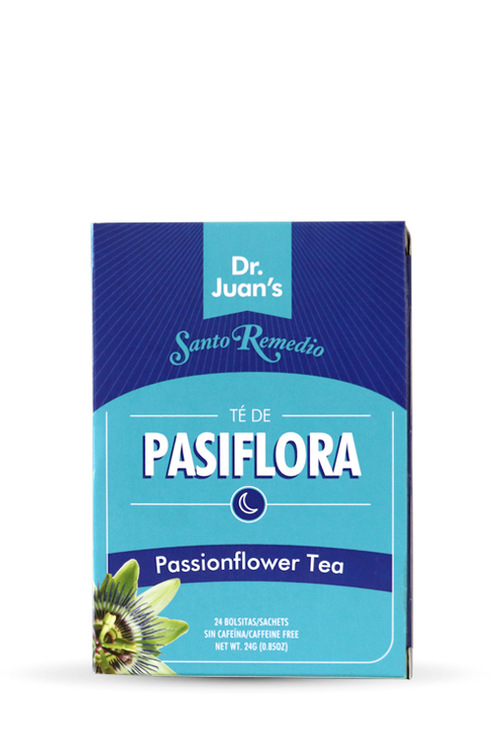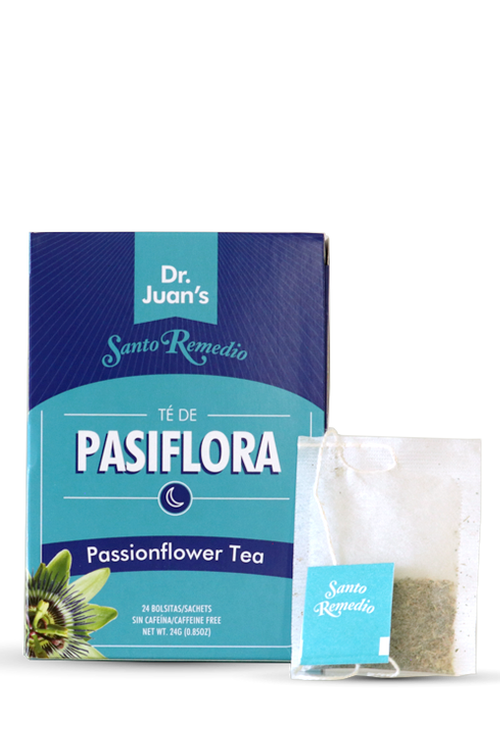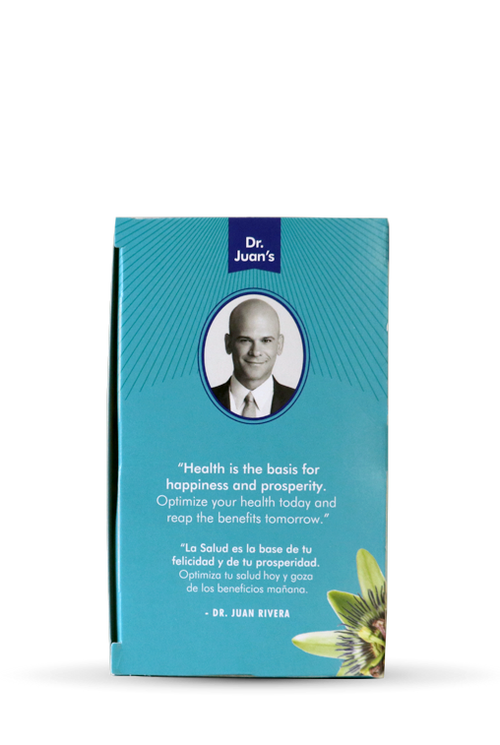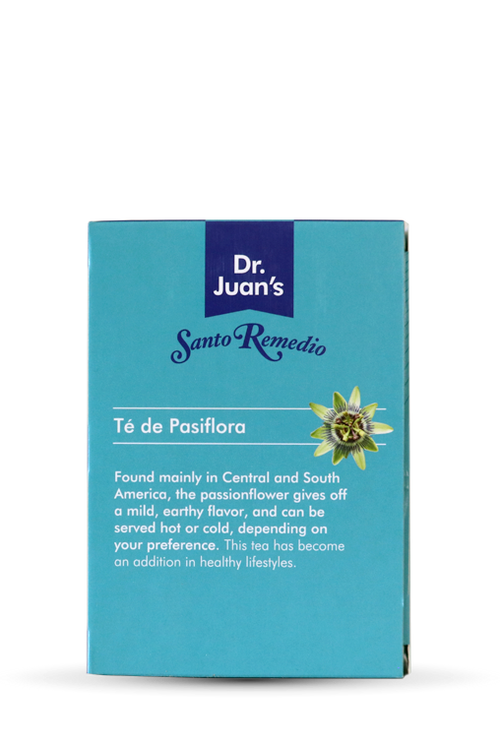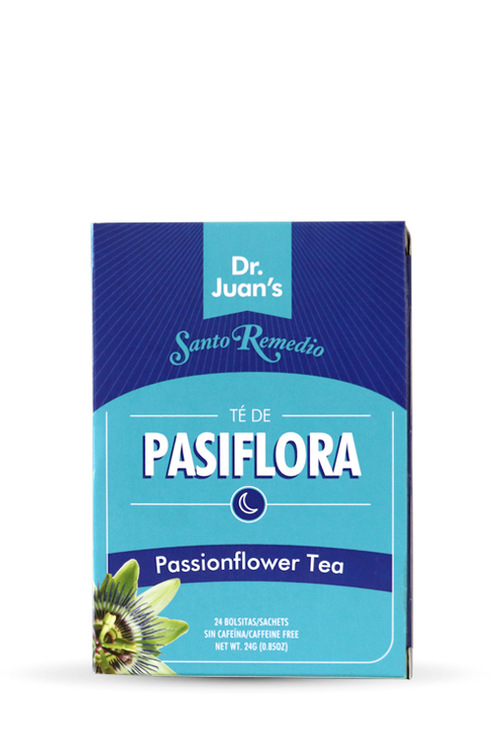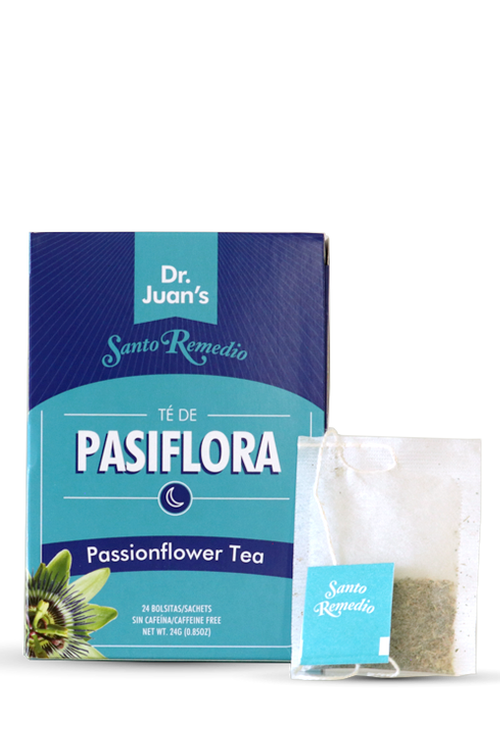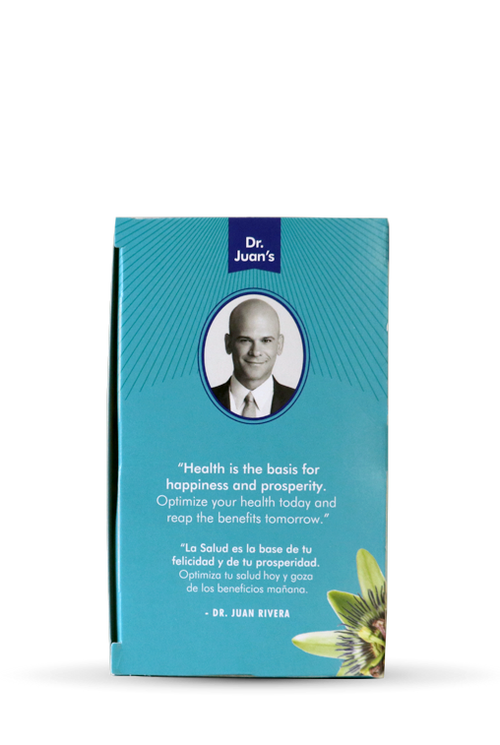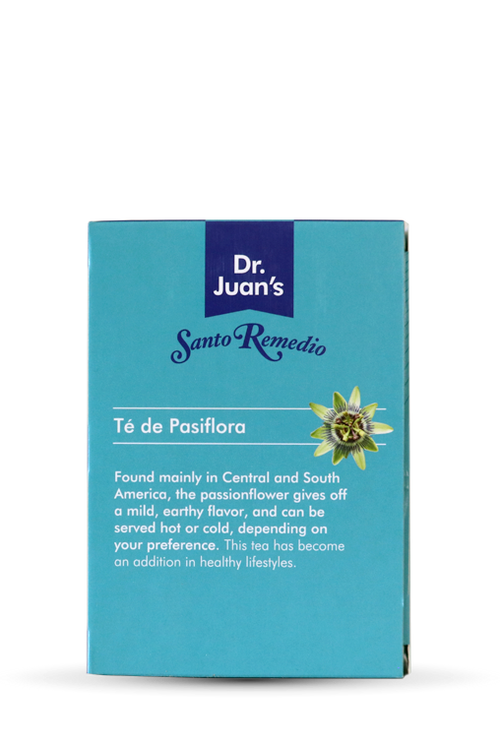 Passionflower Tea (4-Pack)
---
Leave behind the worries of the day!
Hectic days and stressful moments happen to everyone, but we can't allow them to ruin our health! Take a moment to have our passionflower tea. Passionflower is a proven source of flavonoid antioxidants, which have been shown to support moderate stress. And Passionflower tea has been used as a remedy to promote relaxation for thousands of years. 
24 bags per box
Rest easy, it's naturally caffeine-free.
Dietary Requirements
Non-GMO

Gluten Free

Yeast Free

Wheat Free

Milk or Milk Derivative Free

Lactose Free

Sugar Free

Soy Free

Artificial Color Free

Artificial Flavor Free

Sodium Free (less than 5mg per serving)

Egg Free

Vegetarian

Organic
How to use
How to use
Se recomienda tomar en la noche, 30 o 60 minutos antes de acostarse.
Frequently Asked Questions
Question
What are the health benefits of Passionflower Tea?
Answer
Passionflower promotes relaxation, which means you can rest easy, every night.
Question
What are some other benefits?
Answer
Many people report feeling a sense of relaxation after enjoying a cup of Passionflower Tea, which makes it a great way to wind down after a long day.
Question
Can I drink Passionflower Tea while taking over-the-counter or prescription sleep medications?
Answer
Passionflower Tea may increase the sedative effect of your sleep medication— even low doses of over-the-counter medicines. This interaction may result in excessive tiredness, confusion, or dizziness, so make sure to talk with your physician before adding Passionflower Tea to your healthy sleep regimen.
Question
Is it safe to drink Passionflower Tea while pregnant?
Answer
No. Some studies indicate Passionflower Tea can induce contractions in pregnant women, making it unsafe to use while pregnant.
Question
Are there other Santo Remedio products that work well with Passionflower Tea?
Answer
Yes! Dr. Juan suggests ordering Passionflower Tea as part of our "Enhance your Sleep & Reduce Your Stress" Healthy Together Pack, alongside Ashwagandha and our Sleep Formula supplement.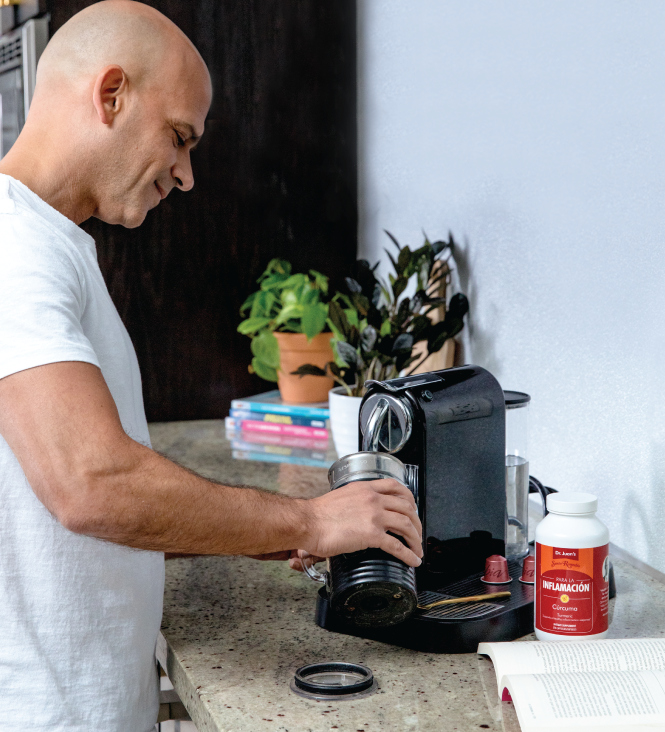 Passionflower Tea (4-Pack)