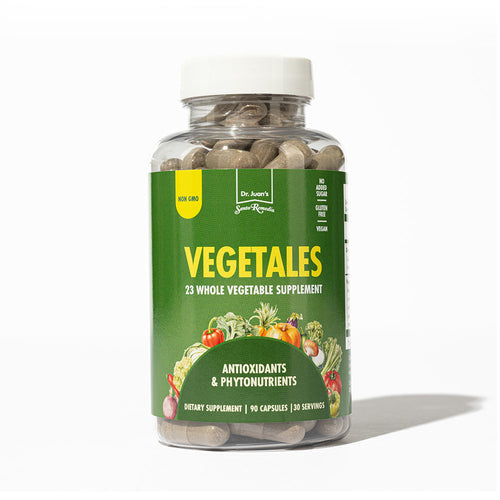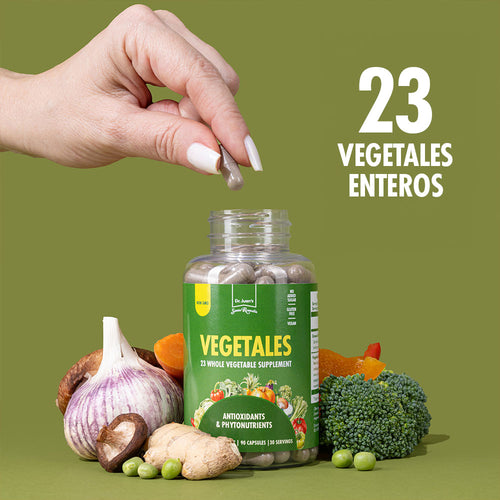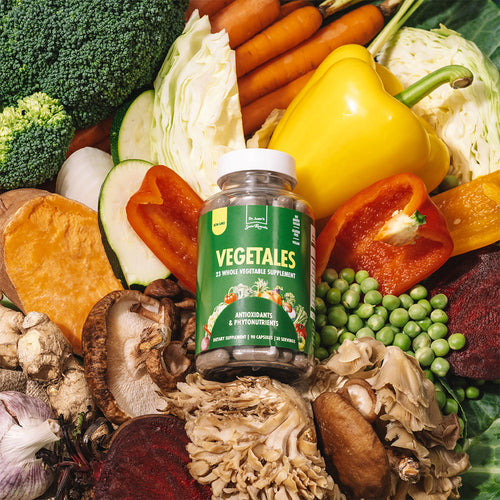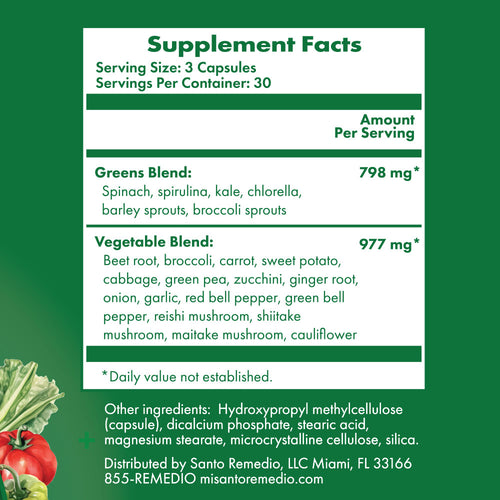 Unavailable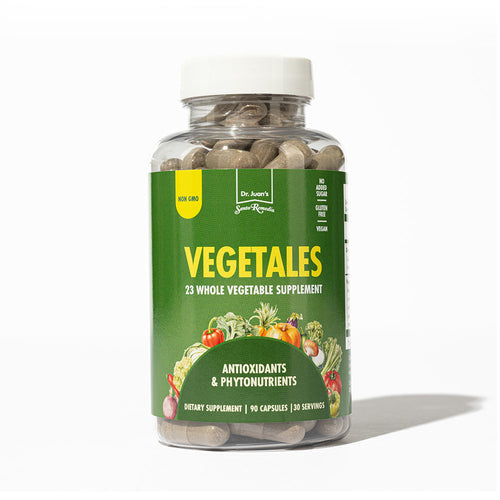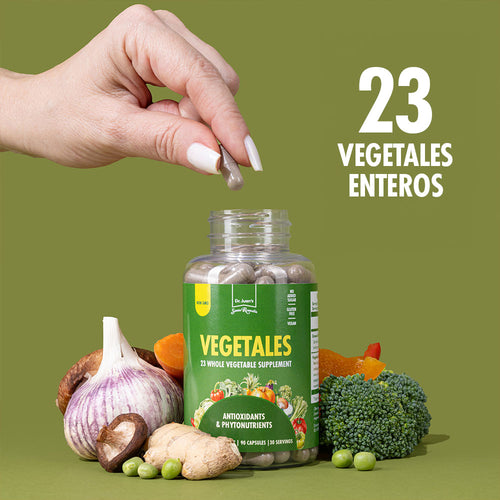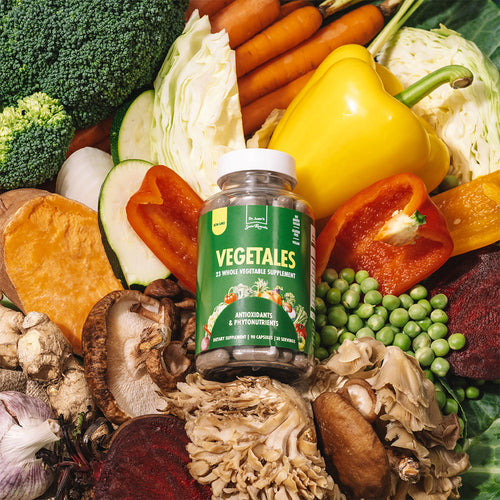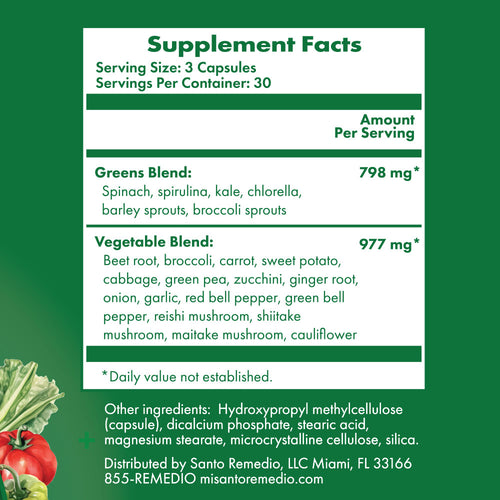 23 Whole Vegetables

Antioxidants + Phytonutrients
 
Dietary supplement, vegetable extract in capsules to support overall health and well-being.

Nutritional Requirements:

Contains blends of highly nutritious green leafy vegetables, roots, functional fungi, and algae

90 Capsules/ 30 servings

Vegan

Gluten free

Sugar free
Frequently Asked Questions
Question
What are the vegetables included in the formula?
Answer
It contains a combination of leafy greens like spinach, kale, broccoli, barley, sprouts, and algae like spirulina and chlorella. It also has a mix of other vegetables such as carrots, sweet potatoes, cabbage, peas, onion, garlic, red and green peppers, as well as functional mushrooms, such as reishi, shiitake, and maitake.
Question
How are these vegetables beneficial?
Answer
Because each of these vegetables have broad scientific support that show their antioxidant properties, vitamins, minerals, and abundance of phytonutrients such as polyphenols and flavonoids, necessary for different body functions, cardiovascular support, immune support, cell regeneration, among others. For example, spirulina is rich in proteins, vitamins, minerals, and essential acids. While functional mushrooms have shown to support the immune system due to their broad nutritional spectrum.
Question
If I eat healthy, do I need to add a vegetable supplement?
Answer
It is always advisable to do so, since no matter how healthy the diet is, it is almost impossible to incorporate all these vegetables, especially those less common, but of great nutritional and phytochemical value, such as mushrooms or algae.
Question
How important is it that vegetables are freeze-dried?
Answer
Freeze drying or lyophilization, unlike the use of heat, has the advantage that it allows the properties of food to be kept intact without altering or eliminating its components, such as phytochemicals, vitamins, and minerals, achieving a product of higher quality and efficiency.
Question
Is consuming this product daily safe?
Answer
Absolutely! Remember to talk to your doctor before adding this or any supplement to your routine.
Question
Who should not use this product?
Answer
Although not common, people with food allergies, allergies to any specific ingredient, or other health problems should consult their specialist before using this or any other supplement.