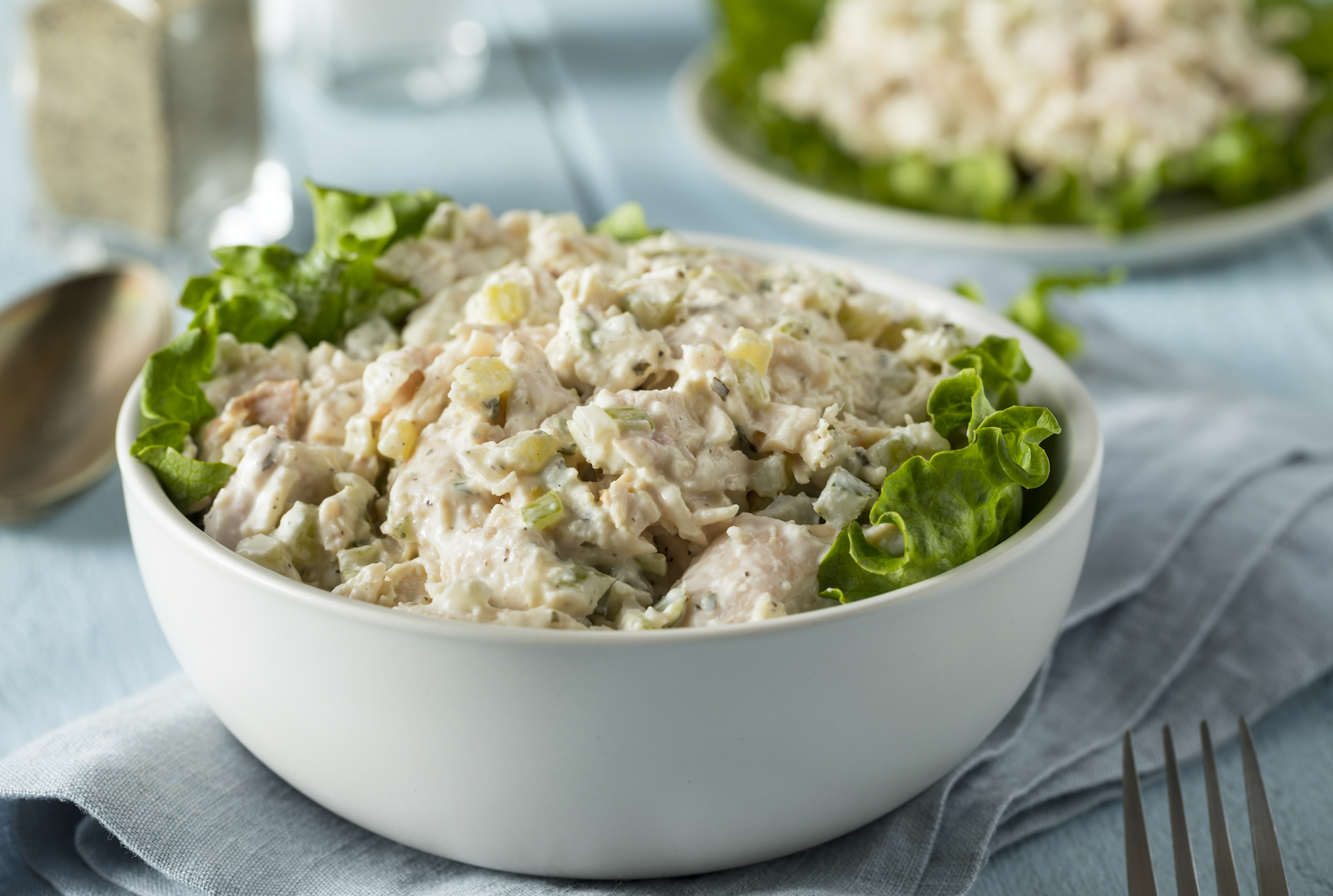 Ingredients:
1 roasted chicken
1/2 cup avocado-based mayo
1/3 cup raw onion, finely chopped
1/3 cup chili pepper or scallions, chopped  
1/3 cup peas  
1/3 cup celery, finely chopped
1/3 cup hard-boiled egg, roughly chopped
1 Santo Remedio turmeric capsule  
Salt and pepper to taste
Preparation:
Shred the chicken and mix with the other ingredients. Chill well before serving. Garnish with the hard-boiled egg, carrot sticks and pepper strips. Does it get any tastier?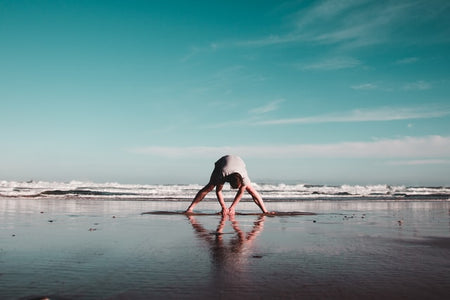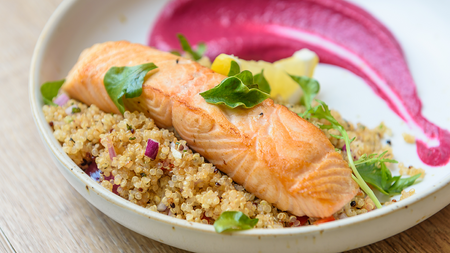 Exotic Salmon with a Nutty Touch
Ingredients: 3 ounces skin-on salmon fillets 3 cups of walnuts 6 tablespoons croutons 6 tablespoons lemon juice 3 tablespoons extra...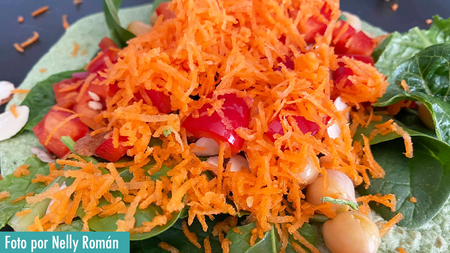 Mediterranean Style Burrito
Ingredients: 1 whole or spinach tortilla   Hummus   1/4 cup of lettuce or spinach leaves   2 teaspoons of...
Join the Santo Remedio family
Subscribe to receive gift gifts, discounts and advice from Dr. Juan