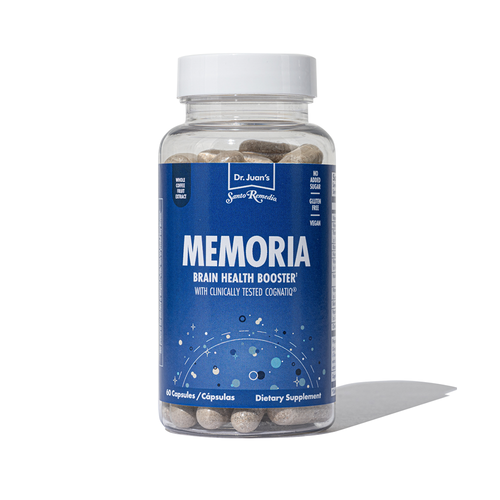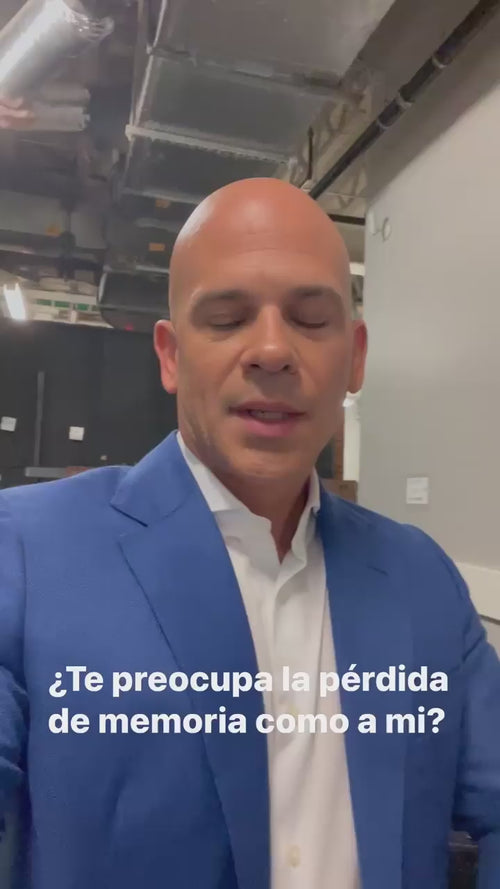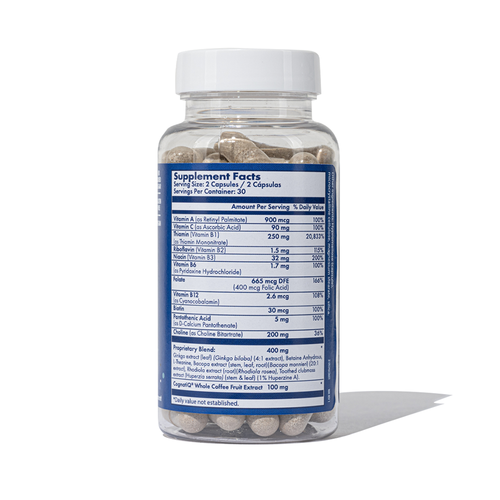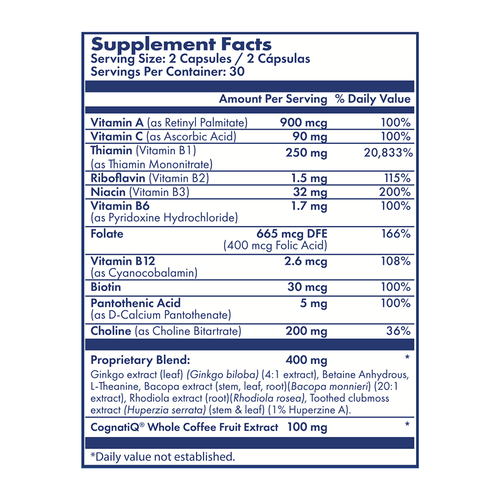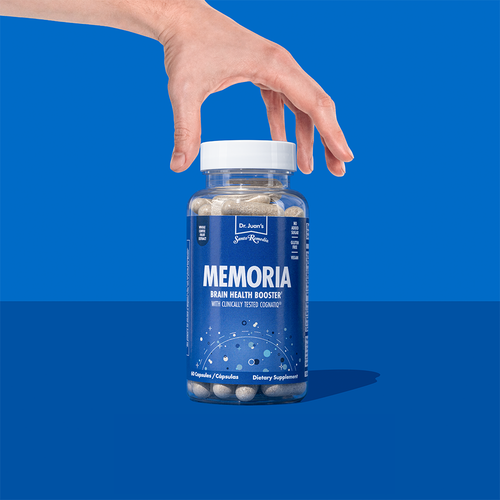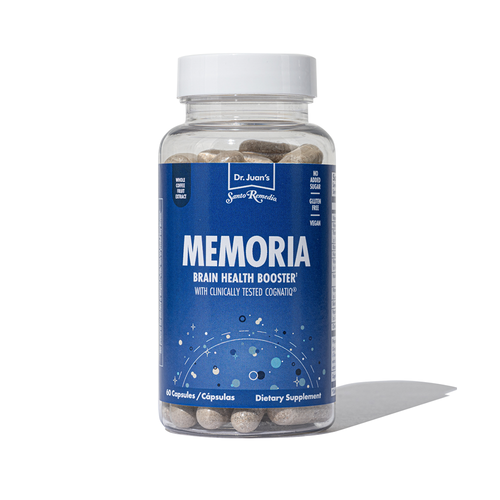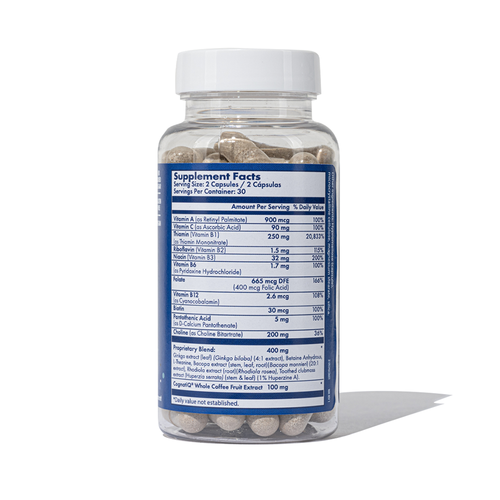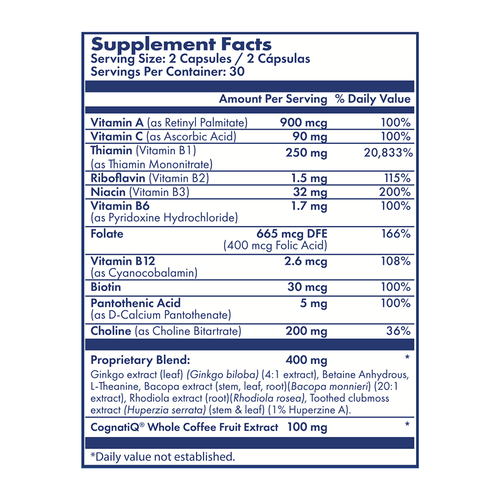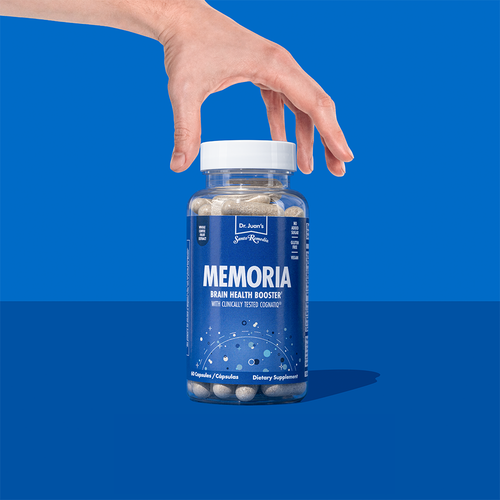 Contains patented CognatiQ®  (whole coffee cherry extract)

Benefits:

Natural support for brain health

Strengthens neural connections

Provides energy to maintain brain functions

Helps improve attention, memory, learning, precision, and concentration

Helps p

revent premature aging of the brain

Helps i

mprove mood and cognitive performance


60 capsules / 30 servings
Dietary Requirements
NON-GMO

GLUTEN FREE

SESAME FREE

WHEAT FREE

SOY FREE

FISH FREE

SHELLFISH FREE

NUT FREE

MILK OR MILK DERIVATIVE FREE

EGG FREE

VEGETARIAN
Frequently Asked Questions
Question
Why should I add MEMORIA to my supplement routine?
Answer
Because brain health is as important or more than that of your heart and any vital organ. Its functions, such as memory, concentration, and state of mind, depend on this. The brain deteriorates with time and bad habits, so supporting a good condition can help keep the brain functioning normally as long as possible.
Question
What is the difference between MEMORIA and other brain supplements?
Answer
Our product contains the ingredients that have shown the best results in clinical stud-ies, particularly CognatiQ®, a substance derived from whole coffee cherries or berries. It is a beneficial product for its powerful ability to improve the main brain health indica-tors: memory, concentration, focus, learning, and precision.
Question
Besides CognatiQ®, does it contain any other ingredients?
Answer
Our formula also includes Thiamine, which helps maintain neuron energy and prevent aging; L-Theanine, which prevents neuron damage and improves alertness; Ginko Biloba to improve memory and combat cognitive decline; Bacopa, an herb that helps bal-ance stress hormones and improve mood; Rhodiola Rea, which stimulates cognition and neurotransmitters, among other powerful ingredients.
Question
At what age should I start taking this supplement?
Answer
At any age, starting at 18, to prevent brain deterioration.
Question
Is it safe to use this product every day?
Answer
In the suggested dose, you can take it daily. Remember to talk to your doctor before adding this or any supplement to your routine.