Homemade Face Mask for Radiant Summer Skin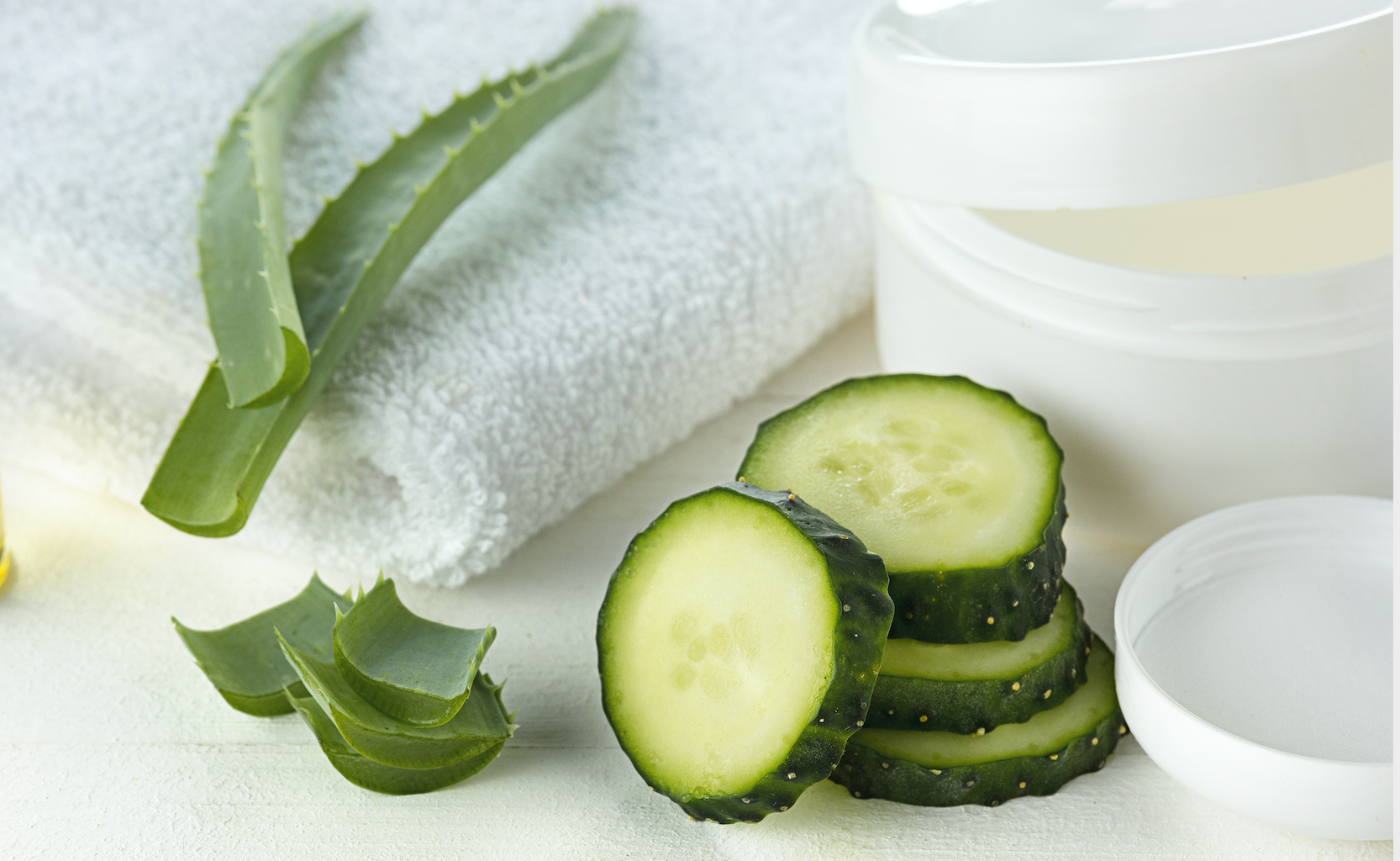 Summer is ideal for providing your skin with an attractive glow while nourishing it with powerful and natural vitamin D directly from the source (1). However, the long-term effects of prolonged sun exposure are well known, in addition to sunspots and freckles that alter the youthful and fresh appearance of the face (2).
It is very important to take care of your skin, especially after a beach or pool day. After all, the skin is the largest organ of the body. Among its functions is to protect us from external agents such as bacteria, temperature extremes, and chemicals (3). A good moisturizing mask after a long day in the sun can offer excellent benefits to your skin including hydration, softening, and improved appearance (4). This simple, homemade mask with aloe vera, biotin, and resveratrol will be your best beauty secret this summer.
Ingredients (enough for approximately 5-7 days):
½ aloe vera leaf

½ cucumber

1 resveratrol capsule

1 biotin capsule
Directions:
Take the aloe leaf and wash it well. Extract the transparent part of the leaf (the gel) with a knife and remove the peel as this part of the plant should not be used. Separately, wash the cucumber and dice it. Remove the seeds without peeling it. Place all ingredients in a blender, including the contents of the resveratrol and biotin capsules. Store the mixture in a glass container with a lid in the refrigerator to keep for a few days.
How to apply:
Remove any makeup or other products such as cream or sunscreen. This mask is ideal for use after sunbathing or at night before going to bed. Spread the mixture on the face and neck area, avoiding the eye area and lips. Leave on for 20 to 30 minutes. Take advantage of this time to relax and pamper yourself while allowing the mask to work on your skin.
An additional tip:
When cutting the cucumber, be sure to cut two thin slices and set aside. Place these on your eyes to reap the benefits of the ingredients directly on your skin while creating a spa like experience.
What it can help with:
Let's get healthier together.
Your Santo Remedio Team
References
(1) Vrinda Saraff , Nick Shaw, Sunshine and Vitamin D, 2016 Feb;101(2):190-2. doi: 10.1136/archdischild-2014-307214. https://pubmed.ncbi.nlm.nih.gov/26323284/
(2) Bruce K Armstrong, Anne E Cust, Sun exposure and skin cancer, and the puzzle of cutaneous melanoma: A perspective on Fears et al. Mathematical models of age and ultraviolet effects on the incidence of skin cancer among whites in the United States. American Journal of Epidemiology, 2017 Jun;48:147-156. doi: 10.1016/j.canep.2017.04.004. Epub 2017 May https://pubmed.ncbi.nlm.nih.gov/28478931/
(3) Yakugaku Zasshi, Protection of the Skin Barrier Function in Inflammatory Disease, 2019;139(12):1553-1556. doi: 10.1248/yakushi.19-00181,  https://pubmed.ncbi.nlm.nih.gov/31787644/
(4) Zoe D Draelos, The science behind skin care: Moisturizers, J Cosmet Dermatol, 2018 Apr;17(2):138-144. doi: 10.1111/jocd.12490. Epub 2018 Jan, https://pubmed.ncbi.nlm.nih.gov/29319217/
(5) Ramesh Kumar, Amit Kumar Singh,, Ashutosh Gupta, Anupam Bishayee, Abhay K Pandey, Therapeutic potential of Aloe vera-A miracle gift of nature, 2019 Jul;60:152996. doi: 10.1016/j.phymed.2019.152996. Epub 2019 Jun 20, https://pubmed.ncbi.nlm.nih.gov/31272819/

(5) Daisy Arora, Sanju Nanda, Quality by design driven development of resveratrol loaded ethosomal hydrogel for improved dermatological benefits via enhanced skin permeation and retention, 2019 Aug 15;567:118448. doi: 10.1016/j.ijpharm.2019.118448. Epub 2019 Jun, https://pubmed.ncbi.nlm.nih.gov/31226472/
(6) Van Khanh Nguyen, Tam Tran, Tony Crimmins, Van-Tri Luong, Ho Young Kang, Fermentation of Cucumber Extract with Hydromagnesite as a Neutralizing Agent to Produce an Ingredient for Dermal Magnesium Products,  2019 May 25;12(10):1701. doi: 10.3390/ma12101701, https://pubmed.ncbi.nlm.nih.gov/31130636/
(7) Nikita Jhawar, Jordan V Wang, Nazanin Saedi, Oral collagen supplementation for skin aging: A fad or the future? J Cosmet Dermatol. 2020 Apr;19(4):910-912. doi: 10.1111/jocd.13096. Epub 2019 Aug 14, https://pubmed.ncbi.nlm.nih.gov/31411379/
(8) Jason J John, Shari R Lipner, Consumer Perception of Biotin Supplementation, Nov/Dec 2019;23(6):613-616. doi: 10.1177/1203475419871046. Epub 2019 Aug, https://pubmed.ncbi.nlm.nih.gov/31409115/.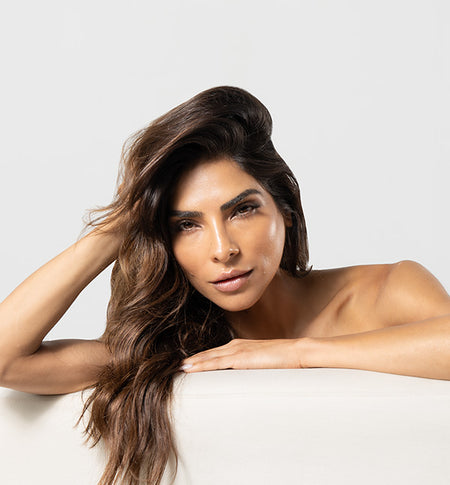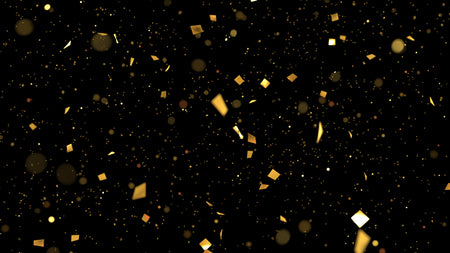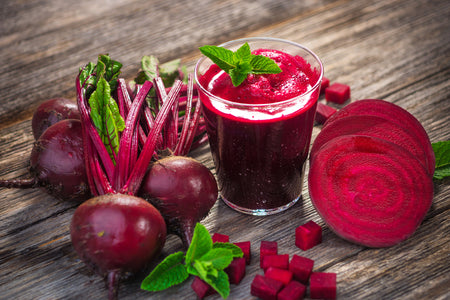 Join the Santo Remedio family
Subscribe to receive gift gifts, discounts and advice from Dr. Juan