Salmon with butternut squash and sliced almonds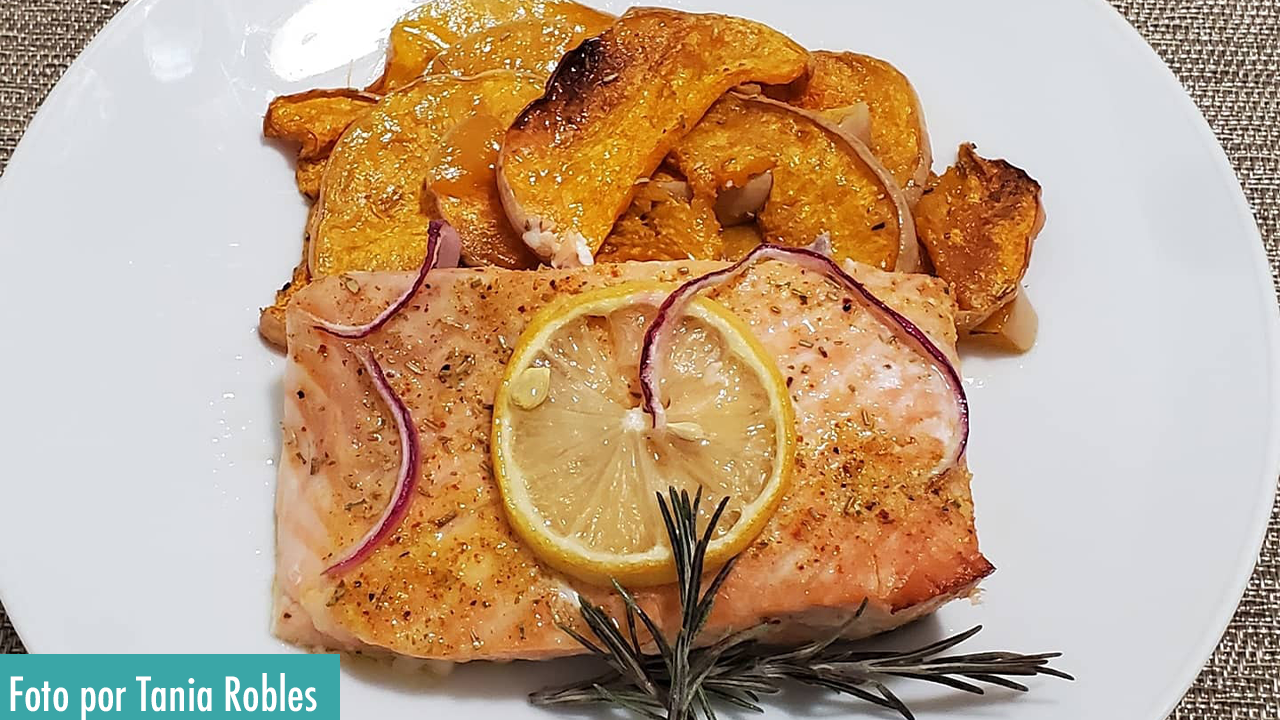 Ingredients: 
6 oz. salmon fillet

 

 

1 lemon thinly sliced

 

3 sprigs of rosemary

 

1 teaspoon olive oil

 

½ 

red onion sliced

 

¼ 

butternut squash-peeled, seeded, and cut into 1-inch cubes

 

½ 

clove garlic, minced

 

2 tablespoon sliced almonds to sprinkle on top

 

Salt and ground black pepper to taste

 
Directions: 
Preheat the oven to 400 degrees °F. 
Arrange half the lemon slices in a single layer in a baking dish. Stack on top of these the 2 sprigs of rosemary and half the red onion slices.  Place the salmon on top and sprinkle with salt and pepper. Then place the remaining rosemary on top of the salmon, and the red onion slices, and finally the remaining lemon slices. Drizzle with olive oil and Bake for 20 minutes. 
For the squash, cut into chunks and mix with olive oil and garlic in a large bowl. Season with salt and black pepper. Arrange coated squash on a baking sheet. Bake for 25 to 30 minutes at 400 °F until squash is tender.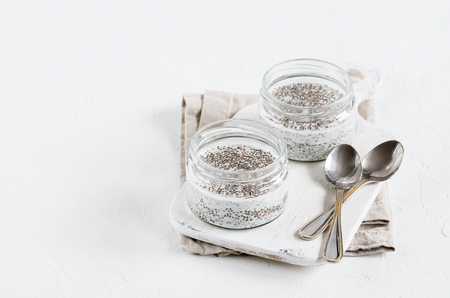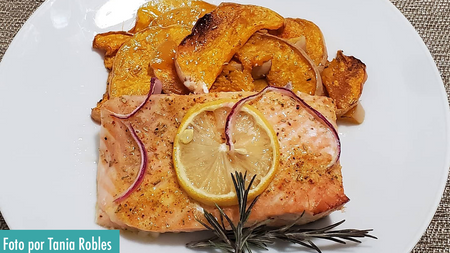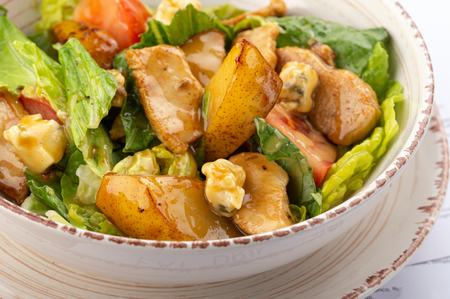 Join the Santo Remedio family
Subscribe to receive gift gifts, discounts and advice from Dr. Juan