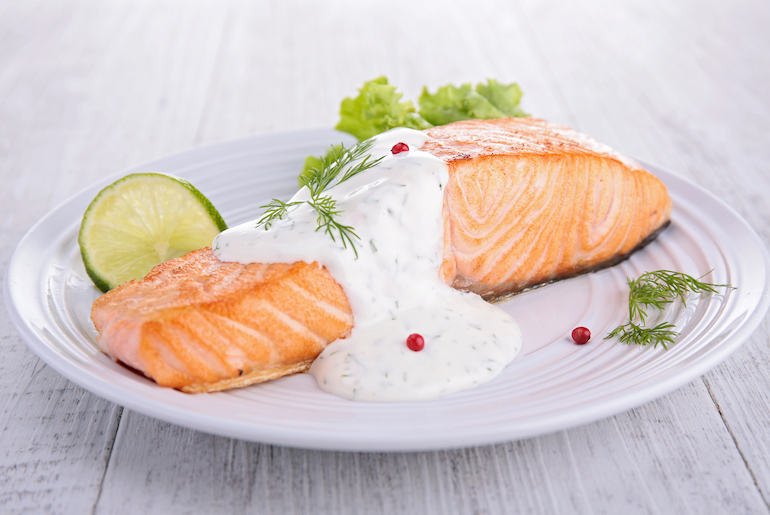 Ingredients:
1 pound of fish
1 tablespoon lemon juice
1/3 cup water, white wine or dry wine
1 onion, sliced
4 tablespoons low-fat butter
4 tablespoons wheat flour
2 cups low-fat milk
1 teaspoon sea salt
¼ teaspoon ground pepper
1/8 teaspoon grated nutmeg
1 tablespoon white wine
3 tablespoons grated low-fat cheese
A pinch more of salt and pepper to taste
Preparation:
Cook the fish in water or wine with the lemon juice, onion, salt and pepper for 10 minutes. Remove and now melt the butter. Dilute the flour in milk and add to the butter, stirring until it thickens. Season this cream with salt and pepper to taste, nutmeg and a spoonful of wine. Place the cooked fish in a baking dish, greased with butter. Cover with the sauce and sprinkle with cheese. Cook in the oven until brown. We'll be right over!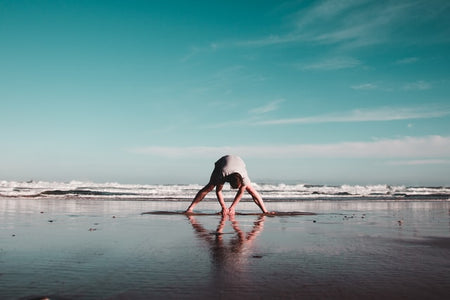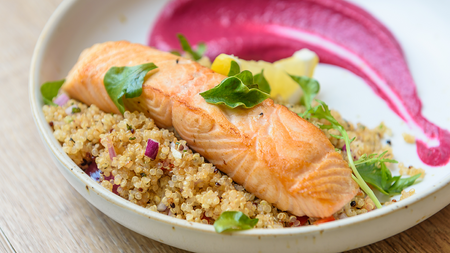 Exotic Salmon with a Nutty Touch
Ingredients: 3 ounces skin-on salmon fillets 3 cups of walnuts 6 tablespoons croutons 6 tablespoons lemon juice 3 tablespoons extra...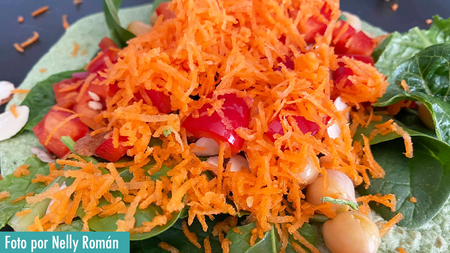 Mediterranean Style Burrito
Ingredients: 1 whole or spinach tortilla   Hummus   1/4 cup of lettuce or spinach leaves   2 teaspoons of...
Join the Santo Remedio family
Subscribe to receive gift gifts, discounts and advice from Dr. Juan