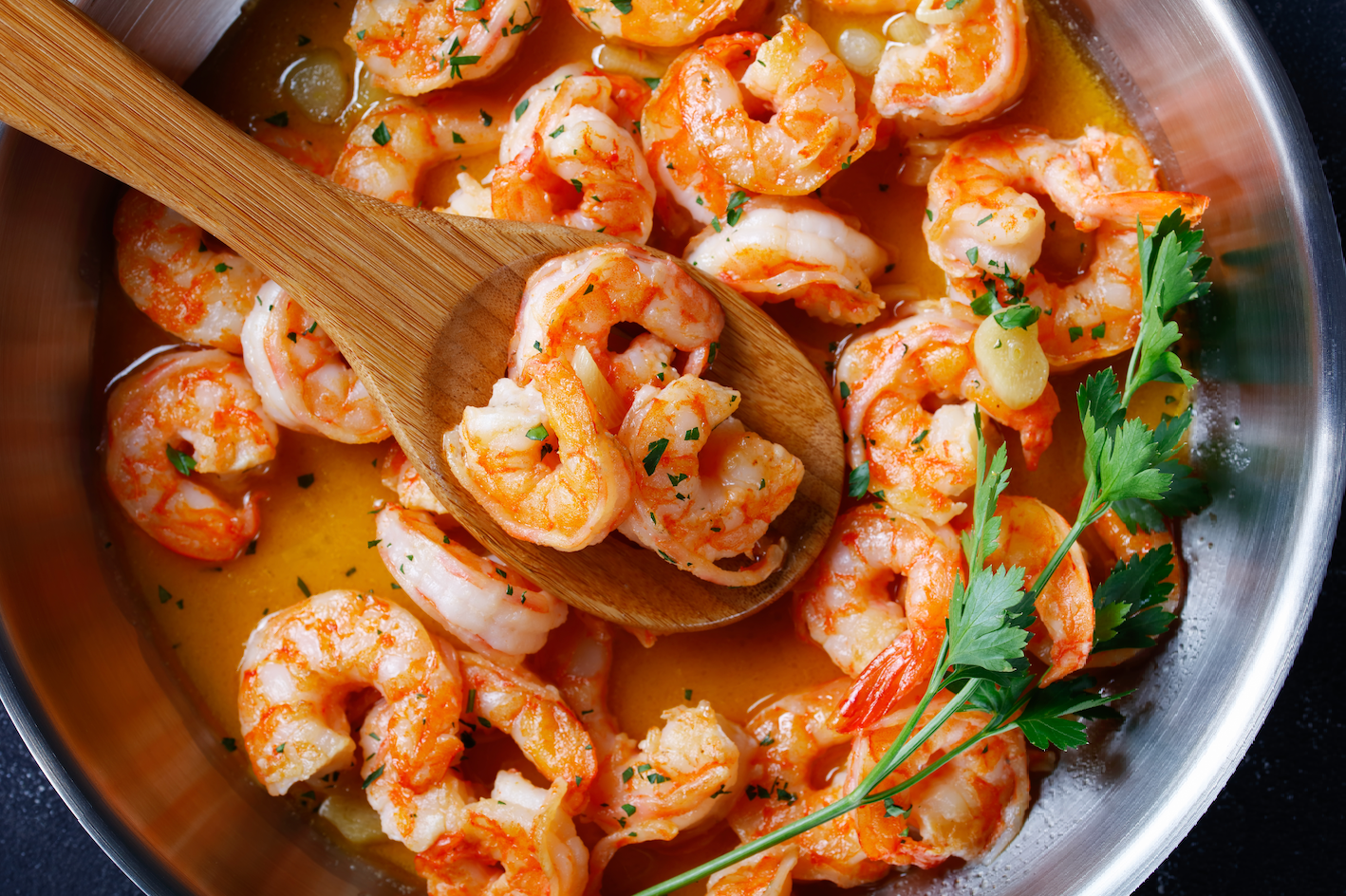 Ingredients:
8 shrimps
1 tablespoon of extra virgin olive oil
6 cloves of garlic
1 cup of chopped green pepper
1 cup of chopped parsley
1 cup of tomato sauce
1 tablespoon of sea salt
1 tablespoon of white cooking wine
1 Santo Remedio turmeric capsule
1/8 teaspoon of oregano
4 spoons of crumbed whole wheat bread
4 tablespoons of water
Directions:
In a frying pan, cook the extra virgin olive oil, garlic, green bell pepper, parsley, tomato, salt, white wine, pepper, turmeric capsule and oregano. Separate 2-3 spoonful's of this sauce and mix with the raw shrimp. Cook for 2-3 minutes. Add the breadcrumbs and decorate with parsley.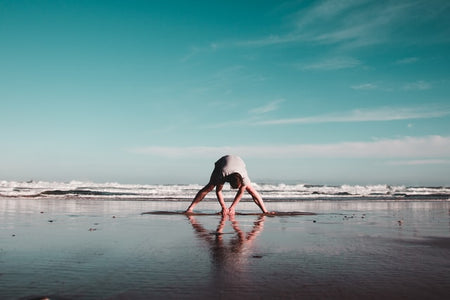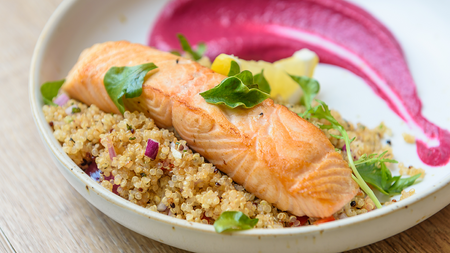 Exotic Salmon with a Nutty Touch
Ingredients: 3 ounces skin-on salmon fillets 3 cups of walnuts 6 tablespoons croutons 6 tablespoons lemon juice 3 tablespoons extra...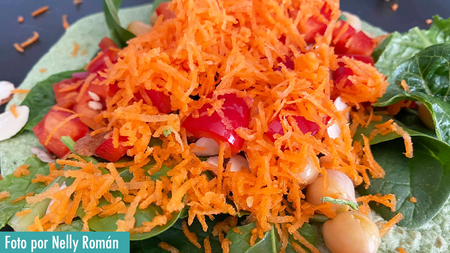 Mediterranean Style Burrito
Ingredients: 1 whole or spinach tortilla   Hummus   1/4 cup of lettuce or spinach leaves   2 teaspoons of...
Join the Santo Remedio family
Subscribe to receive gift gifts, discounts and advice from Dr. Juan