Beet & Carrot caravaggio salad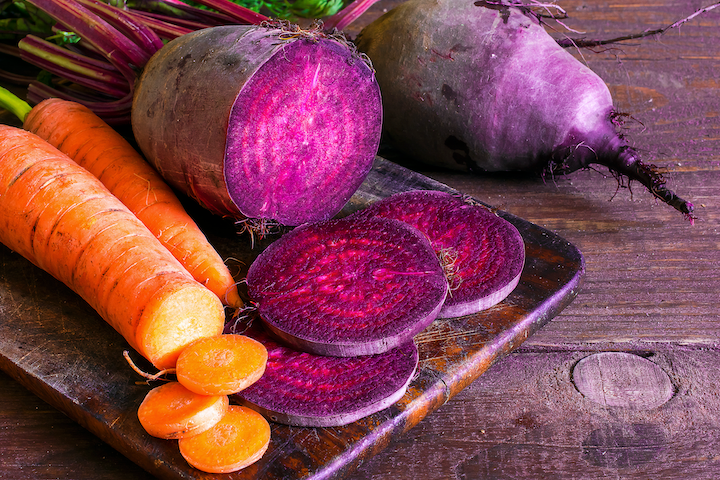 Ingredients:
2 tablespoons fresh orange juice
2 tablespoons lime juice
2 tablespoons red wine vinegar
2 tablespoons olive oil
2 teaspoons chicken broth
3 cooked beets, peeled and cut
3 oranges, peeled and sliced
1 cup fresh coriander
1 cup carrot, peeled and diced
1 small red onion, sliced
½ cup feta cheese
Directions:
In a bowl, combine the orange juice, lemon juice, vinegar, olive oil and chicken broth. Mix well and chill in the refrigerator for a few minutes. In a separate container, mix the beets, carrots, coriander, oranges, onions and cheese. Take the marinade from the fridge and spread over the salad. Mix well and enjoy this colorful, tasty combination!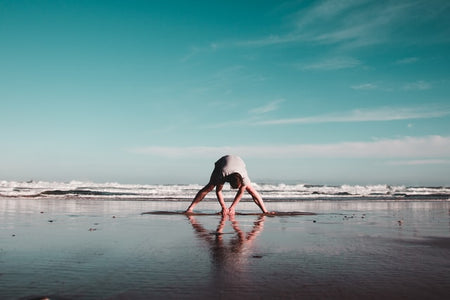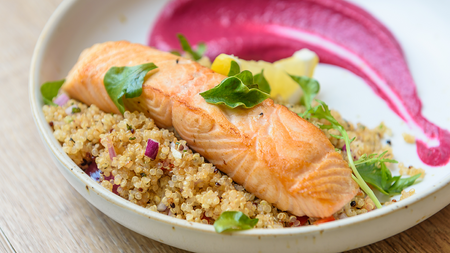 Exotic Salmon with a Nutty Touch
Ingredients: 3 ounces skin-on salmon fillets 3 cups of walnuts 6 tablespoons croutons 6 tablespoons lemon juice 3 tablespoons extra...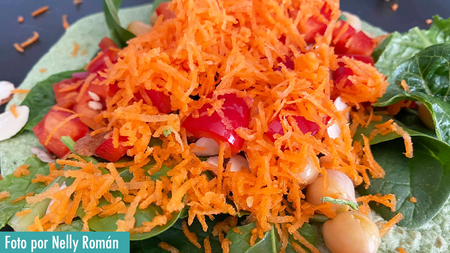 Mediterranean Style Burrito
Ingredients: 1 whole or spinach tortilla   Hummus   1/4 cup of lettuce or spinach leaves   2 teaspoons of...
Join the Santo Remedio family
Subscribe to receive gift gifts, discounts and advice from Dr. Juan