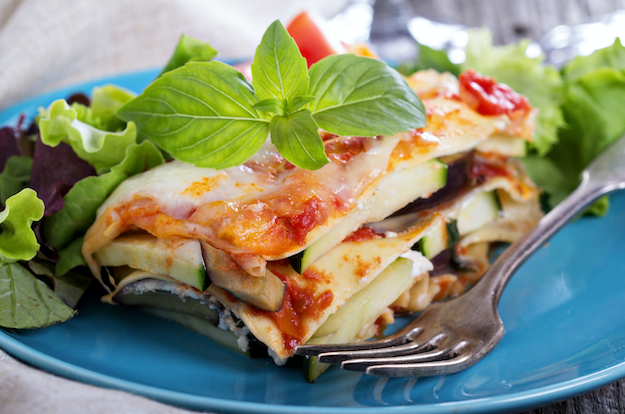 Ingredients:
1 eggplant, cut lengthwise
1 red onion, sliced
1 green pepper, cut lengthwise
1 red pepper, cut lengthwise
1 zucchini, cut lengthwise
1/3 cup basil leaves
1 tomato, sliced
½ cup Mozzarella cheese
2 tablespoons extra virgin olive oil
Preparation:
Heat the olive oil in a frying pan to cook the vegetables until they are soft. In a baking tray, place a layer of eggplant on the bottom. Top with the cooked vegetables and sprinkle basil and cheese. Continue to repeat the layers until the vegetables are gone. Bake in the oven until the eggplant is soft and the cheese is melted for full Italian flavor that is very nutritious!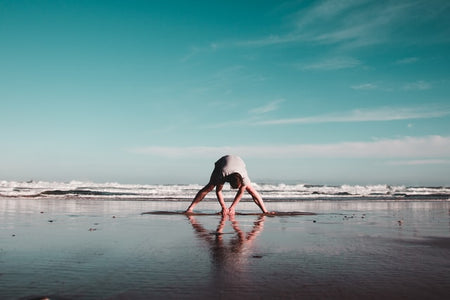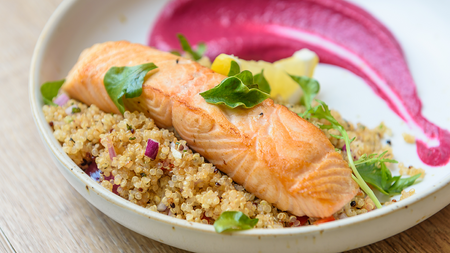 Exotic Salmon with a Nutty Touch
Ingredients: 3 ounces skin-on salmon fillets 3 cups of walnuts 6 tablespoons croutons 6 tablespoons lemon juice 3 tablespoons extra...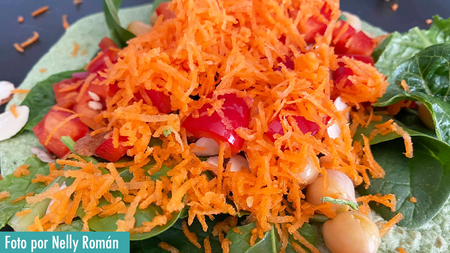 Mediterranean Style Burrito
Ingredients: 1 whole or spinach tortilla   Hummus   1/4 cup of lettuce or spinach leaves   2 teaspoons of...
Join the Santo Remedio family
Subscribe to receive gift gifts, discounts and advice from Dr. Juan