Yogurt, Berries, and Pumpkin Seeds Energy Boost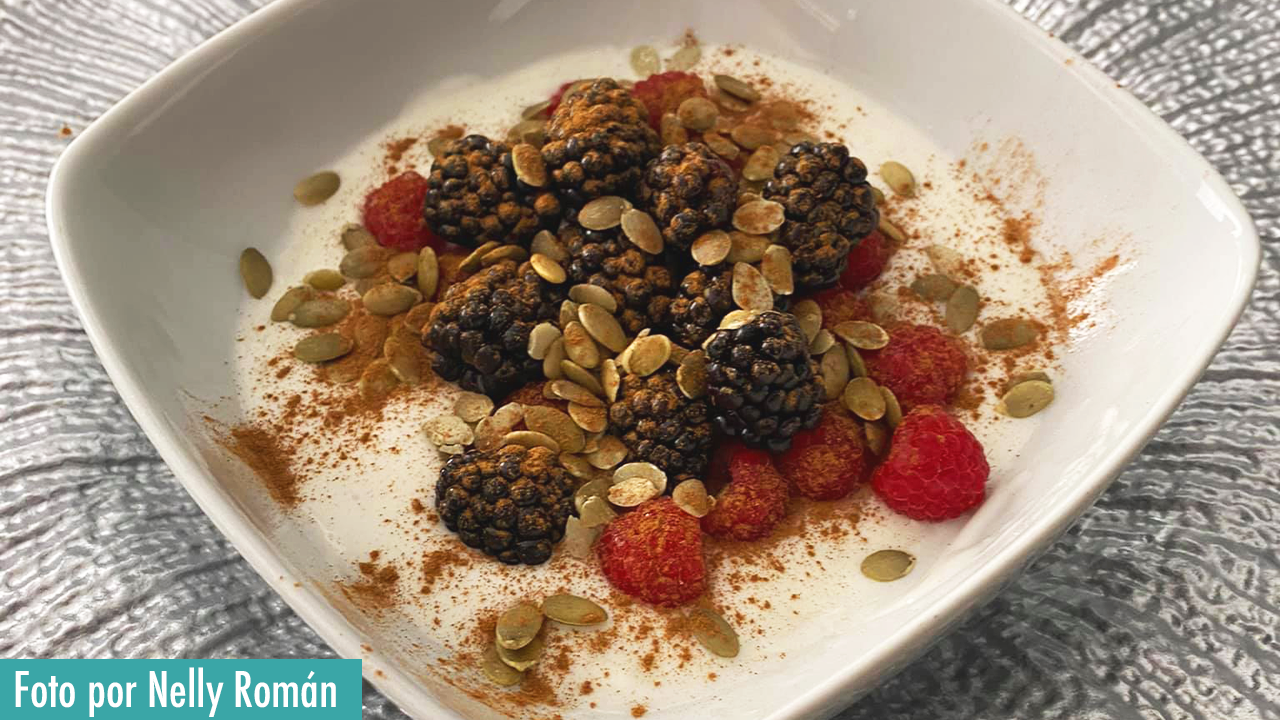 Ingredients:
1 cup of berries  
½ cup of greek yogurt
1 pinch of cinnamon
1 tablespoon of pumpkin seeds  
1 ginseng capsule
Preparation:
Place the yogurt into a cup and break a capsule of ginseng over it. Stir it well. Then add the berries and stir again. Top with pumpkin seeds and a sprinkle of cinnamon. Let's boost your energy!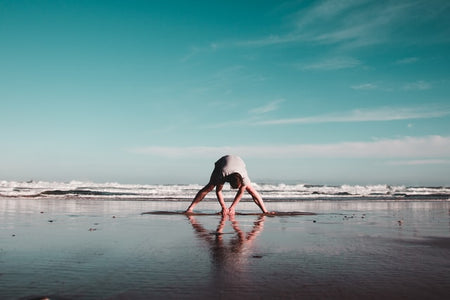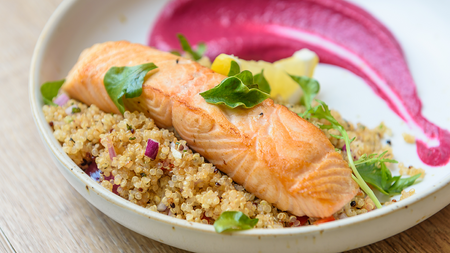 Exotic Salmon with a Nutty Touch
Ingredients: 3 ounces skin-on salmon fillets 3 cups of walnuts 6 tablespoons croutons 6 tablespoons lemon juice 3 tablespoons extra...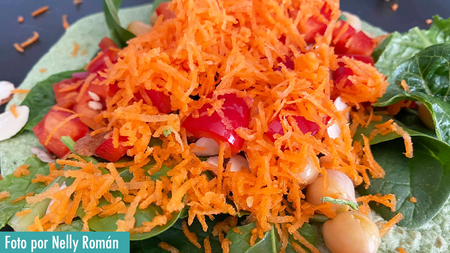 Mediterranean Style Burrito
Ingredients: 1 whole or spinach tortilla   Hummus   1/4 cup of lettuce or spinach leaves   2 teaspoons of...
Join the Santo Remedio family
Subscribe to receive gift gifts, discounts and advice from Dr. Juan