Peruvian Shrimp Chupe with Quinoa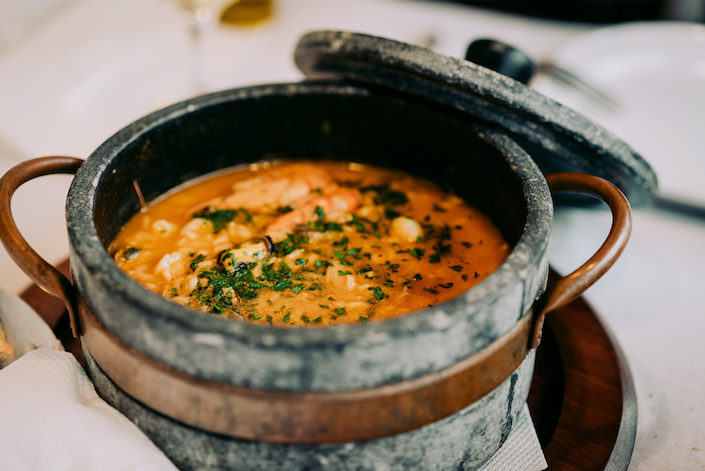 This recipe feeds 4 people. Freeze leftovers or share with your family!
Ingredients:
2 pounds of fresh or frozen shrimp
1/3 cup extra virgin olive oil
1 chopped red onion
3 smashed garlic cloves  
2 tablespoons of tomato sauce  
1 pinch of orégano
4 cups of water
4 cups of fish broth  
1/4 cup of quinoa  
2 corn cobs (could be fresh or frozen)
½ cup of peas
1/3 cup of fresh cheese
4 eggs
1 can of evaporated low fat milk  
1 chopped garlic
1 turmeric capsule
salt and pepper to taste
Preparation:
In a pan with oil, stir fry the onion, garlic, oregano and tomato sauce for a few minutes. When it starts to soften add in the fish stock and bring to a boil. Add the corn, grain, peas, and quinoa and cook for a few minutes. Finally add the shrimp and cheese and let simmer for 5-10 minutes. Finally add the eggs and milk. Serve hot!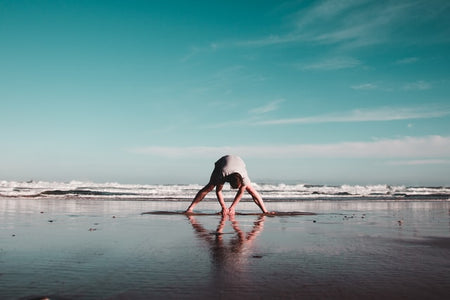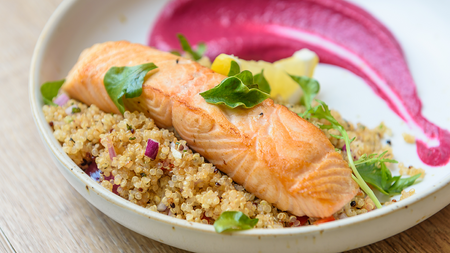 Exotic Salmon with a Nutty Touch
Ingredients: 3 ounces skin-on salmon fillets 3 cups of walnuts 6 tablespoons croutons 6 tablespoons lemon juice 3 tablespoons extra...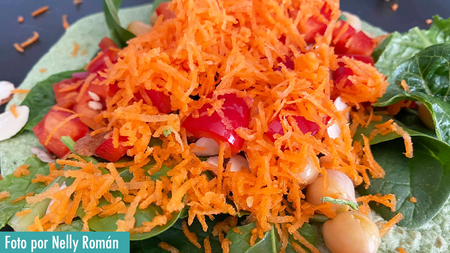 Mediterranean Style Burrito
Ingredients: 1 whole or spinach tortilla   Hummus   1/4 cup of lettuce or spinach leaves   2 teaspoons of...
Join the Santo Remedio family
Subscribe to receive gift gifts, discounts and advice from Dr. Juan