Broccoli & shiitake stir-fry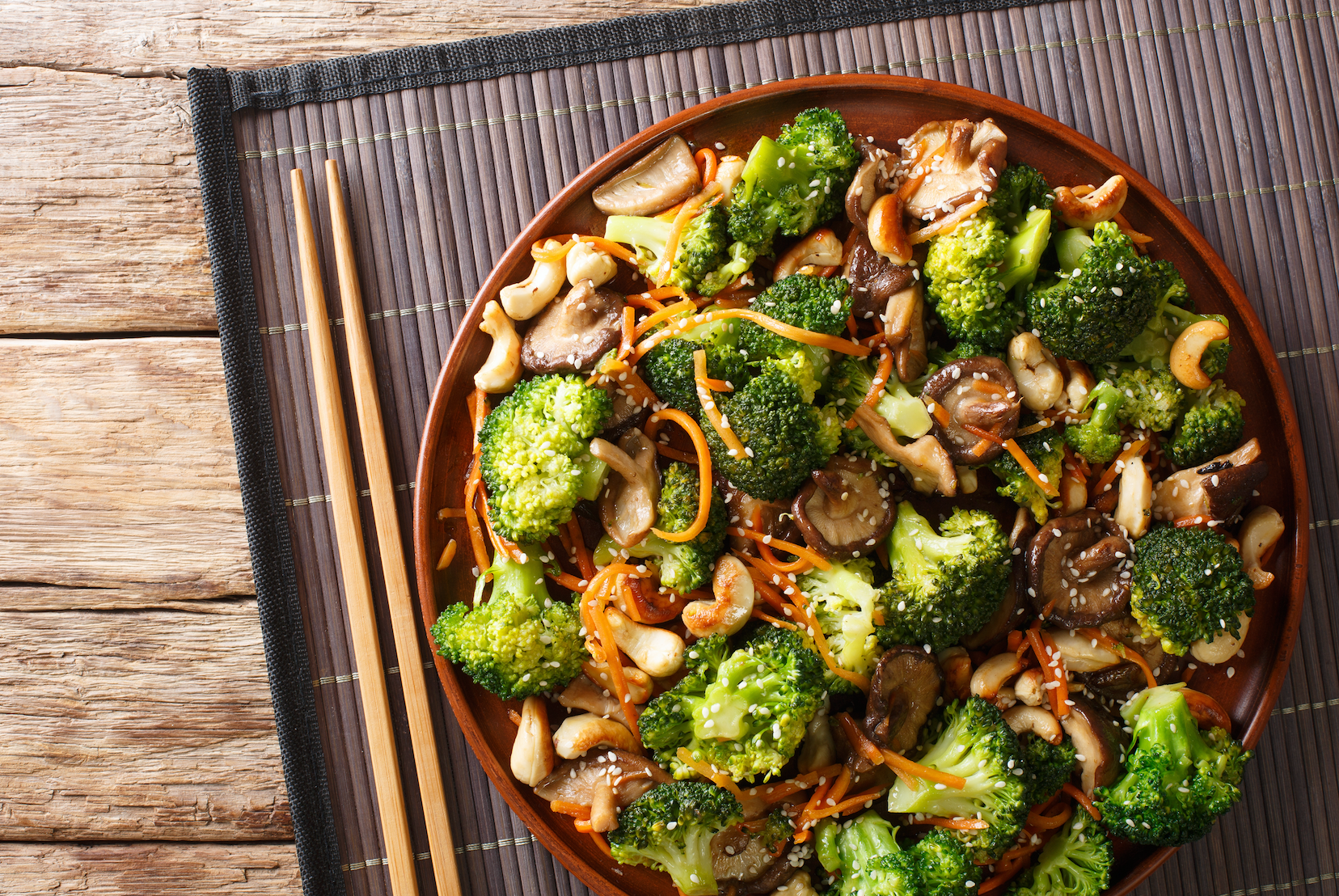 Ingredients:
1 cup broccoli florets, chopped
1 cup shiitake mushrooms, diced
2 cloves garlic  
1 teaspoon ginger, grated
2 tablespoons olive oil  
½ cup crushed tomato  
Salt and pepper to taste
1 Santo Remedio turmeric capsule 
Preparation:  
Heat olive oil in a frying pan. Crush the garlic clove heads and add to the pan with grated ginger. Cook over medium-low heat until the garlic becomes aromatic. Add the crushed tomato, increasing the heat if necessary. Sweat for a couple of minutes until the excess water evaporates. Mix everything well before adding the broccoli, mushrooms, salt, pepper and turmeric. Lower the heat, mix well and cover. Simmer at medium-low heat for about 8 or 10 minutes until cooked. Serve immediately and enjoy, just like at your favorite restaurant!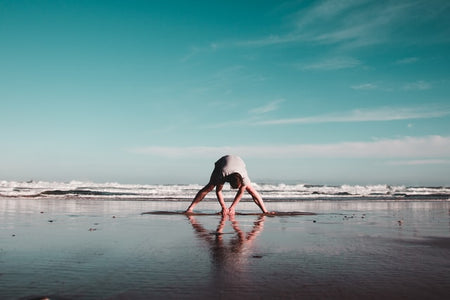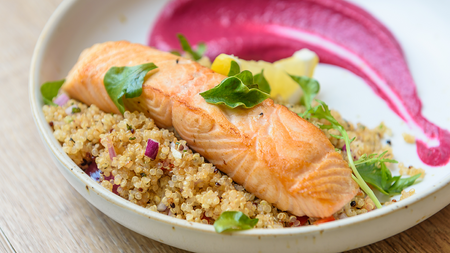 Exotic Salmon with a Nutty Touch
Ingredients: 3 ounces skin-on salmon fillets 3 cups of walnuts 6 tablespoons croutons 6 tablespoons lemon juice 3 tablespoons extra...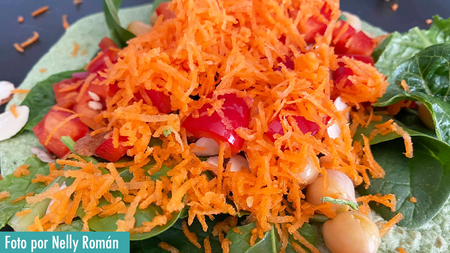 Mediterranean Style Burrito
Ingredients: 1 whole or spinach tortilla   Hummus   1/4 cup of lettuce or spinach leaves   2 teaspoons of...
Join the Santo Remedio family
Subscribe to receive gift gifts, discounts and advice from Dr. Juan